Prince William and Catherine, Princess of Wales, allegedly had a hilarious reaction to Prince Harry's revelation that he was courting Meghan Markle, who was then one of the leading stars of the legal drama Suits.
According to Page Six, in Harry's memoir, Spare, the Duke of Sussex recalls the moment he told William and Kate about his new girlfriend.
Spare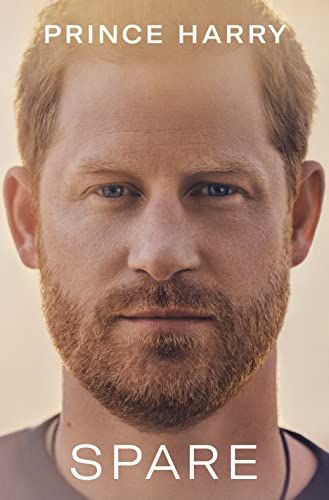 Spare
Now 38% Off$22 at Amazon
"Their mouths fell open. They turned to each other. Then Willy turned to me and said: 'F–k off?'" Harry writes, per the outlet. "I was baffled until Willy and Kate explained that they were regular—nay, religious—viewers of Suits," Harry shares. "'Great,' I thought, laughing. I've been worrying about the wrong thing. All this time I'd thought Willy and Kate might not welcome Meg into the family, but now I had to worry about them hounding her for an autograph."
Harry also confesses in Spare that, while dating Meghan, he made "the mistake of … watching some of her love scenes" from Suits online. At the time, Meghan starred as Rachel Zane for seven seasons. Her costar, Patrick J. Adams, portrayed her onscreen love interest, Mike Ross.
"I'd witnessed her and a castmate mauling each other in some sort of office or conference room," the royal writes, adding that he "didn't need to see such things."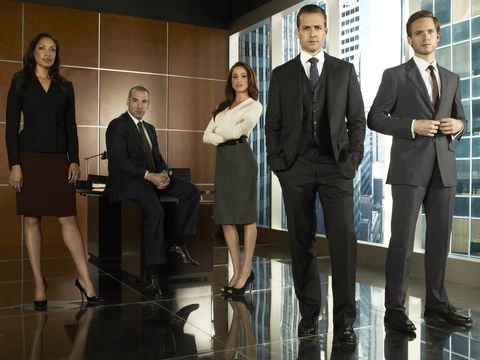 Suits Season 1 cast photo.USA Network//Getty Images
Despite the Waleses being fans of Suits, their initial meeting in 2016 got off on the wrong foot, Harry writes. William reportedly "recoiled" when Meghan approached him with an embrace.
"[It] completely freaked him out," Harry writes in Spare, according to Page Six. "He recoiled. Willy didn't hug many strangers. Whereas Meg hugged most strangers."
The duke adds that he didn't think it necessary for Meghan to curtsy to William for their first meeting, despite it being "protocol." He explains, "Will had hoped that she would greet him with standard reverence per the protocol because she didn't know it and I hadn't told her. When meeting my grandmother [the late Queen Elizabeth II], I'd made it clear—this is the queen, but when meeting my brother, it was just Willy, who loved Suits."
Meghan reflects on meeting her future in-laws for the first time in Harry & Meghan, the Sussexes' Netflix docuseries.
"They came over for the first time, I remember I was in ripped jeans and I was barefoot," she says. "I was a hugger, always been a hugger. I didn't realize that that is really jarring for a lot of Brits. I guess I started to understand very quickly that the formality on the outside carried through on the inside. That there is a forward-facing way of being. And then you close the door and you're like, 'Oh, great. Okay, we can relax now.' But that formality carries over on both sides. And that was surprising to me."