"Motherhood is such a balancing act, and I just try to take one day at a time!"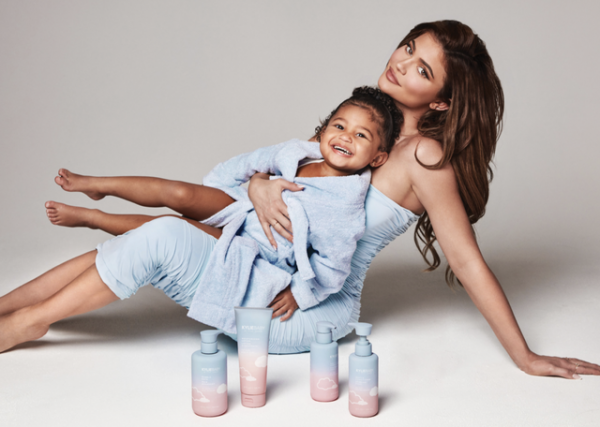 Kylie Baby
Kylie Jenner has a new baby! No, we're not referring to her second pregnancy, but rather a new brand. Joining Kylie Cosmetics, Kylie Skin, and Kylie Swim, Kylie Baby is Jenner's new lifestyle-slash-beauty brand catering to new moms. It's launching tomorrow with four products—gentle shampoo, gentle conditioner, bubble bath, and moisturizing lotion—and three bath time accessories.
Kylie Baby takes formulations seriously. The products meet rigorous ingredient standards and are pediatrician approved. The shampoo and conditioner were designed to be used on all hair types and for babies, toddlers, and kids of all ages, while the bubble bath and lotion are safe for sensitive skin. The accessories include a 100 percent cotton bath towel in three colors, a brush and comb set, and a travel case.
We catch up with Jenner to learn more about Kylie Baby, her advice for new moms, and whether or not we can expect Kylie-themed strollers in the future.
This content is imported from YouTube. You may be able to find the same content in another format, or you may be able to find more information, at their web site.
Source: www.harpersbazaar.com