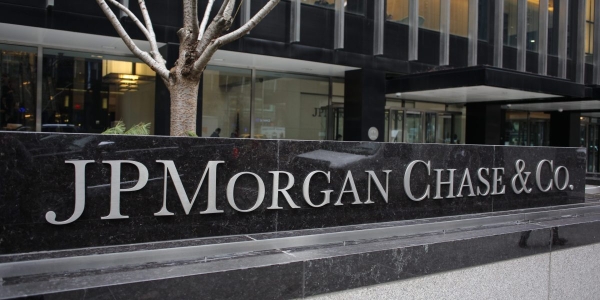 JPMorgan is facing a lawsuit from a couple who are accusing the bank of improperly drilling open their safe deposit boxes and selling off millions of dollars' worth of jewels and other personal property that was inside.
Jorge and Stella Araneta, who live in the Philippines but have an apartment in Manhattan, said JPMorgan sent bills for their safe deposit boxes to the wrong address, which led them to miss payments.
They said that despite them settling their account with the bank, two of their storage boxes were drilled open, and the contents were ultimately auctioned off for a fraction of their value.
They sued JPMorgan last year, arguing that several million dollars' worth of their possessions—including jewelry and precious metals—had been sold without their knowledge because of the bank's errors.
A U.S. District Judge threw out part of the lawsuit on Wednesday under New York banking law, but allowed claims of negligence and other counts against JPMorgan to proceed.
Final notices
In 2016, the bank mailed final notices about the renewal of two of the seven safe deposit boxes that the couple had begun leasing in 2006.
Those notices warned that if the Aranetas did not make payments for the storage facilities within 60 days, JPMorgan would drill their safety deposit boxes and remove their contents, according to the lawsuit.
However, the Aranetas claimed that the notices were not mailed to their address, but to a P.O. Box in Baton Rouge, La. They said they had never maintained a P.O. Box in Baton Rouge, and had never advised or authorized JPMorgan to send notices to that P.O. Box.
In Feb. 2017, the bank drilled open four of the Aranetas' safe deposit boxes and removed their contents, the lawsuit alleged, with the couple claiming the company did not notify them it had done so.
When they visited one of the bank's New York City branches in 2019, they said, they were informed that the contents of their safe deposit boxes had been transferred to a secure location in another city. They claimed to have made payments that day to renew their annual leases on three deposit boxes and pay off any past unmade payments.
In turn, they were allegedly told by bank representatives that their personal property would be returned to the boxes that had been drilled open.
However, the lawsuit accused JPMorgan of scheduling an auction date for the items in question less than 10 months after that meeting, where the contents of their safe deposit boxes were sold for a total of $552,700 without giving them any notice.
According to the lawsuit, the items that were sold had an estimated value of $8 million to $10 million.
JPMorgan declined to comment on the lawsuit when contacted by Fortune on Friday.
Bank denial
In filings to the court, the company said it "denies each and every allegation" of wrongdoing made by the Aranetas.
JPMorgan said in filings last April that Stella Araneta had not made payments on certain safe deposit boxes for a number of years.
It said it had sent multiple rounds of correspondence to addresses it had on file for her, including several reminders to make payments. All of those reminders warned Araneta of the potential consequences of not keeping up with payments, the bank said.
JPMorgan said some payments were made via teller transactions in 2019.
However, it said it sent notices in 2020 to an address it had on file for Stella Araneta to warn that if payment was not made in full by a set date, the contents of the opened boxes would be sold at auction. It said no further payments were made, so the auction went ahead.
According to the bank's court filings, it neither purchased the property from the Araneta's safe deposit box nor profited from the proceeds, which were escheated to the State of New York.