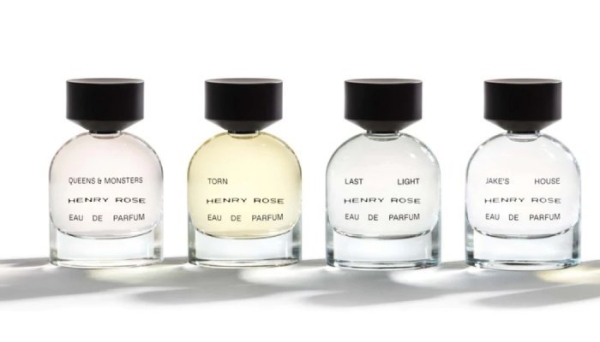 The genderless fine fragrance brand founded by Michelle Pfeiffer has announced its launch at Sephora in the United States. Shoppers can now find a selection of Henry Rose's fragrances in 224 Sephora doors and on Sephora.com.
After launching as a direct-to-consumer brand in 2019, Henry Rose made its first major foray into retail in 2022 by launching at luxury and beauty retailers including Credo Beauty, Neiman Marcus, Bergdorf Goodman and Nordstrom.
Through this new retail partnership, Henry Rose is poised to reach an even broader audience.
"When I launched Henry Rose over four years ago, I hoped that one day we would partner with Sephora, one of the most influential beauty retailers," said Michelle Pfeiffer, Founder and Creative Director of Henry Rose. "Sephora's thoughtful product curation and commitment to consumer discovery provide an ideal setting for an alluring olfactive experience, and we are thrilled to bring our fragrances to the Sephora community."
"Over the past year, we have expanded our retail distribution to better meet our customers where they are," said Debi Theis, President of Henry Rose. "As one of the premier beauty retail destinations, our partnership with Sephora will allow us to tap into new audiences and drive widespread awareness for our mission of greater ingredient transparency in fine fragrance."
Henry Rose sets a new precedent in fine fragrance by disclosing 100% of its ingredients, empowering customers to make informed choices. It was created based on the strictest and most comprehensive health, safety, and environmental standards set forth by two industry-leading non-profit organizations, the Environmental Working Group (EWG) and Cradle to Cradle (C2C) Products Innovation Institute. It is the first and only fine fragrance to receive both distinctions of EWG Verified and Cradle to Cradle Certified.
Since launching with five fine fragrances, Henry Rose has now grown to include 11 fine fragrances and multiple product categories, including home and body.
In May, Henry Rose announced its first external investment since its launch in 2019, with a Series A investment led by Sandbridge Capital. The brand said this partnership would be leveraged to further grow its retail distribution, expand its team, and fuel marketing efforts to increase brand awareness.
Portfolio