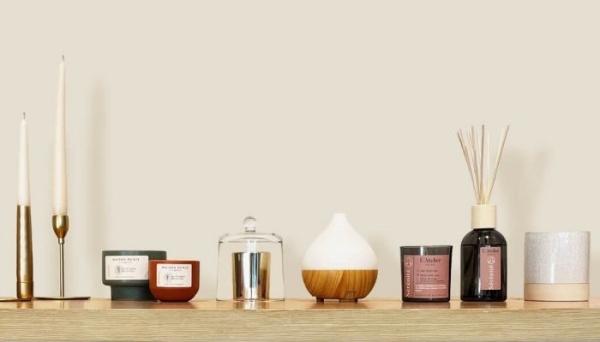 Located near the city of Nantes, in the West of France, home fragrance manufacturer Denis & Fils celebrated their 120th anniversary last year. Since 1902, the candle manufacturing company has never ceased renewing itself and diversifying its business, initially offering religious tapers and perfumed candles, and then home sprays, capilla diffusers, and other scented products. In 2023, Denis & Fils set up a Private Label service to meet the rising demand for tailor-made products, in particular in the luxury segment. Now boasting a catalogue of over 2,000 references, the company has invested two million euros to further modernize its equipment. We asked three questions to Yannick Salaün, Industrial Director of Denis & Fils.
Premium Beauty News – At Denis & Fils, you recently made investments to further modernize your production tool. What is at stake?
Yannick Salaün – With its 121 years of experience, the company boasts a significant pool of machines aged from 6 months to 30 years old. Our 5,000 m2-plant is divided into six different production halls, so we offer a very large range of home fragrances.
This investment is the logical continuation of our innovation strategy, which addresses three main issues. First, we need to satisfy our customers' requests on time: speed has become key for them. Now, we can deliver a few of our permanent references in 24 hours! Secondly, we have been working on making our traditional and technical know-how more durable: for example, our skills cover the whole candle-making process, which includes pouring, pressing and extrusion, so we can offer made-in-France products. Plus, our modernization investments help recruit younger staff, in a region where the unemployment rate is very low. Lastly, we aim to remain competitive and keep offering cutting-edge products, although the market is getting increasingly global and candles are negotiated to the nearest cent…
Premium Beauty News – In which equipment have you invested the most?
Yannick Salaün – We aimed to make our production faster, more accurate, and more efficient… So, the company massively invested in automation: we actually doubled the number of robots in 12 months.
Now, what we need is increase our profitability and efficiency, while remaining flexible enough to guarantee a broad product offering. We have a catalogue of more than 2,000 references, so our machines should be as well-adapted as can be. Therefore, we invested in automation to depalletize glass, which now automatically comes on trays, as well as in packaging automation, and in palletization, thanks to "cobots", i.e. collaborative robots fitted with sensors. These devices make it possible for operators to safely work around the machine: the tiniest shock makes the robot disengage. This way, arduous, tiring gestures are reduced.
Automation also comes with "semi-automation". The luxury segment, to which our Denis Private Label entity is dedicated, requires a unique treatment: we can now allocate a single, perfectly adapted line to the fragile containers that need particular attention, so a few tasks are carried out manually, with the greatest care.
Premium Beauty News – To what extent are your decisions guided by your CSR policy and the energy crisis?
Yannick Salaün – Before the current crisis, our CSR policy was already at the core of our strategy. And it also represented a major challenge for our customers. It is conveyed by our constant search for new, more sustainable materials in relation to sourcing and environmental impact, during transformation, transport… We had already started to radically reduce our use of plastic-based products, which were replaced with cardboard packaging and FSC-certified cases. As for waste management, raw materials are recycled: aluminium (in particular in buckets), cardboard, glass, and paraffin.
The energy crisis definitely sped up our action: there is no doubt our trade is energy-intensive, including when heating or transporting paraffin. So, we aim to considerably reduce our energy consumption and carbon footprint, which is why we have had an in-house life cycle assessment tool since 2018.
Ultimately, as regards formulation, the share of vegetable wax in poured candles has increased a lot. We have offered an alternative to paraffin since 2012, when we launched the first candle made from plant-based wax! During the crisis, the price of paraffin doubled, and we cannot just systematically pass on price increases to our customers… Also, we have been looking for new bases to best meet our prestigious customers' requirements. This dense programme will go on until 2026, since we have planned to rethink the whole site to comply with the French ICPE standard on installations classified as environmentally friendly.
On the occasion of the next Fragrance Innovation Summit, Denis & Fils will present its solutions for combining luxury and performance in the creation of home fragrances.

Detailed programme and registration: www.fragranceinnovation.com.

Portfolio