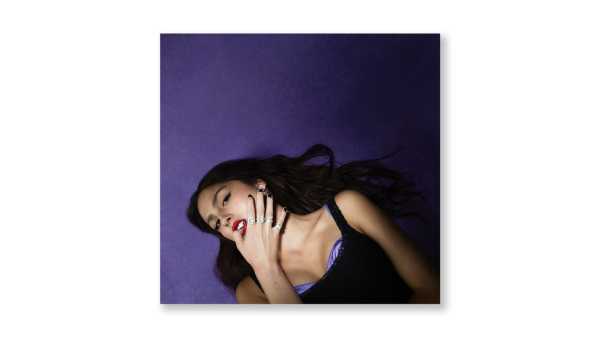 Save this storySave this storySave this storySave this story
Last month, Billboard published a gloomy survey of record-label executive sentiment about the state of the music industry. Many of those interviewed lamented one unsettling shift in particular—a shift that the label executives themselves were no doubt complicit in creating. They noted that it had become near-impossible to "break" new stars. The sources explained that they could successfully sign loads of new talent and even create digital-era hits that generate millions—if not billions—of streams. The bigger challenge, though, was to find young artists who could break through the noise of the Internet and create the sort of genuine, lasting fandom that turns them into household names and sells out arenas. "Each person I talk to in the industry is more depressed than the person I talked to before them," one manager said. Given the nature of streaming, and of the TikTok algorithm in particular, the music business has never seemed more gameable—but the ability to create a viral smash on TikTok has also, perversely, led to an oversaturated landscape in which everything feels especially fleeting.
One rare exception to this dispiriting paradigm shift is the twenty-year-old former Disney star and vocal powerhouse Olivia Rodrigo. Rodrigo became a bona-fide pandemic-era success with her début single "Drivers License," from 2021, a piano power ballad that is both sweeping and finger-snappy, a post-breakup rumination rendered with unusual clarity. It's a song that deeply satisfies the core requirement of great pop music—and pop music's youthful fans—which is to make the mundane feel cinematic: "Yeah, today I drove through the suburbs / And pictured I was driving home to you," Rodrigo sings.
The song quickly broke streaming records, clocking the single highest number of streams during a single day (holiday music excluded) on Spotify. Rodrigo followed up "Drivers License" with two more hit singles, and then a début album called "Sour," released in the spring of 2021. "Sour" landed at No. 1 on the Billboard album chart and established Rodrigo as one of the finest purveyors of breakup songs in the modern era. (It also won her three Grammys.) Bolstered by her musical-theatre expressiveness, a dynamic soprano, and a sharp lyrical specificity, the eighteen-year-old became not a vanishing sensation but an emotional firebrand and a new generational avatar. She was seemingly anointed to lead the post-Lorde and post-Billie Eilish wave of alternative-leaning female pop stars. Today, with hindsight, in such an evidently desperate moment for radio pop, "Sour" is being viewed not merely as a breakout star's début but as perhaps the final successful star-making endeavor in pop history.
And so Rodrigo's new record, "Guts," is loaded not only with the customary sophomore-album expectations but with ideas about the health of an entire industry. The young star, now twenty, has spoken about being paralyzed by these expectations, and feeling frozen as she sat down to write songs. But "Guts," the new record, does not betray any of that trepidation. If "Sour" was a single-minded project designed to publicly nurse the specific wound from one romantic betrayal, "Guts" is a transitional record on which Rodrigo begins to turn the mirror away from her exes and playfully, brashly toward herself. Rodrigo is at her best, perhaps owing to her acting background, when delivering screeds in a kind of hyper-self-aware, spoken-word register. "Yes, I know that he's my ex, / But can't two people reconnect?" she poses with an almost audible wink on "Bad Idea Right?" a song on which she contemplates the self-destruction of rekindling an old romance. "I only see him as a friend / The biggest lie I ever said," she adds, always shrewdly one step ahead of herself.
Novelty is a critical aspect of any pop sensation's rise. Part of what made Rodrigo feel fresh was that she was more indebted to various strains of rock music from the late nineties and two-thousands than to the hip-hop influences that had, for many years, become so enmeshed in the pop universe. Rodrigo cites the White Stripes' Jack White as one of her biggest inspirations, and her music is a canny fusion of piano balladry and retro pop-punk, layered with flavors of grunge and emo. It's a careful selection of styles that work harmoniously with the attitudinal thrust of her music, which sways between cheeky defiance and melodramatic longing. So much of her music sounds like the soundtrack to an early-two-thousands teen drama, each line delivered with an eye roll. And while her music, stylistically, is inherently nostalgic, Rodrigo is a quintessentially modern star in other ways. If pop stars of previous eras attempted to perform sexual maturity beyond their ages, Rodrigo is constantly offering reminders of her adolescent status—or, at least, the idea of adolescence—and revelling in juvenile poses. Lest anyone suspect that she has moved beyond normalcy, she paints a lucid image of bumbling teen-aged relatability: "I laughed at the wrong time, sat with the wrong guy," she sings on "Ballad of a Homeschooled Girl." "Searching 'how to start a conversation' on a web site."
In the early days of her success, Rodrigo confessed to being the "biggest Swiftie in the world." She had already indicated as much in April of 2020 when she recorded an impassioned, stripped-down piano cover of Taylor Swift's song "Cruel Summer." Later, Rodrigo acknowledged that "Cruel Summer" had such an influence on her own single "Deja Vu" that Swift would be added to its credits as a co-writer. Swift's influence can certainly be heard throughout Rodrigo's work, particularly when she sings—as she almost always does—about romantic betrayal. Rodrigo, like Swift, has mastered the narrative art of dressing down her past loves while rendering herself equal parts victim and victor: "I wanna kiss his face with an uppercut," she sings on "Get Him Back!," the lively pop-rock centerpiece of "Guts," a song with the sweet pep of Toni Basil's "Mickey" layered with a menacing, vengeful glower. "I wanna meet his mom / Just to tell her her son sucks," Rodrigo utters, more spewing than singing.
These days, Rodridgo's Swift worship has been complicated by professional rivalry, at least in the imagination of her listeners. (One major indicator that an artist has achieved a certain status is when rabid fans begin eagerly reading the tea leaves of their lyrics and concocting tales about them.) When Swift sang, quite piercingly on "Anti-Hero," that, "Sometimes I feel like everybody is a sexy baby / And I'm a monster on a hill," some assumed she was taking aim at Rodrigo. With "Guts," fans have feverishly speculated that a song called "The Grudge" was written with Swift in mind: "You have everything and you still want more," Rodrigo sings on the bridge. Whether or not Swift is the target of the song, "The Grudge" is still, in one way, about Swift—Rodrigo has taken serious cues from Swift about cleverly infusing her music with cryptic tidbits designed to rouse gossip. It's a form of sacred cultural knowledge, being passed from one generation's biggest star to the next. ♦
Sourse: newyorker.com