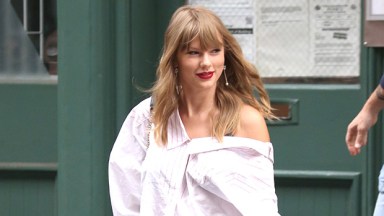 Image Credit: Broadimage/Shutterstock
Taylor Swift might be laying out expectations for her rumored relationship with Travis Kelce. In photos you can SEE HERE via Page Six, the "Fearless" singer rocked a vintage style oversized T-shirt by Daydreamer with Shania Twain's promo art for the 1995 hit "Any Man of Mine," as she was spotted out in New York City on Tuesday, October 3. She also wore biker shorts and a white ball cap, and finished the look with a mini Louis Vuitton bag, chic shades, and a pair of white sneakers.
Shania's megahit of yesteryear lays out in no uncertain terms what she expects from any man embarking on a relationship with her. "Any man of mine better be proud of me / Even when I'm ugly, he still better love me," she croons in the catchy song. "And I can be late for a date that's fine / But he better be on time / Any man of mine will say it fits just right / When last year's dress is just a little too tight / And anythin' I do or say better be okay/ When I have a bad hair day."
Taylor and Travis appear to be an emerging new couple, though the hitmaker hasn't directly addressed the rampant speculation. The Kansas City Chiefs tight end, on the other hand, has opened up during appearances on his podcast. "Shout-out to Taylor for pulling up. That was pretty ballsy," the 33-year-old athlete said during an episode of "New Heights," addressing the singer's appearance at the Kansas City Chiefs game on September 24.
"I just thought it was awesome how everyone in the suite had nothing but great things to say about her," he continued. "The friends and family. She looked amazing, everybody was talking about her in a great light. On top of that, the day went perfect for Chiefs fans, of course. We script it all ladies and gentlemen. It was just impressive."
View Related Gallery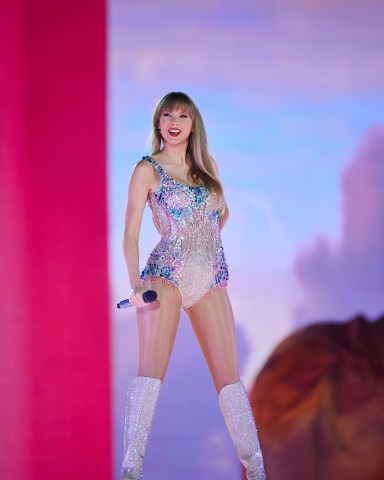 Taylor Swift Taylor Swift 'The Eras Tour' concert, State Farm Stadium, Glendale, Arizona, USA – 17 Mar 2023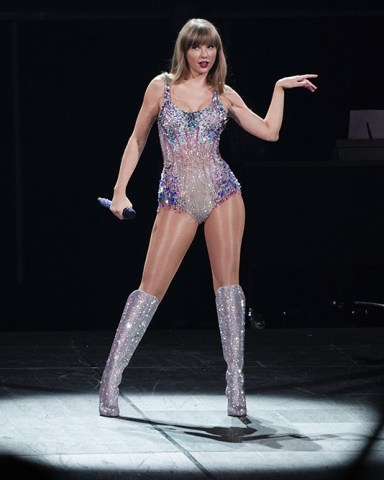 Taylor Swift performs during the opener of her Eras tour, at State Farm Stadium in Glendale, Ariz Taylor Swift Eras Tour Opener – , Ariz., Glendale, United States – 17 Mar 2023
Sourse: hollywoodlife.com