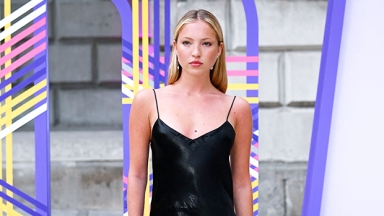 View gallery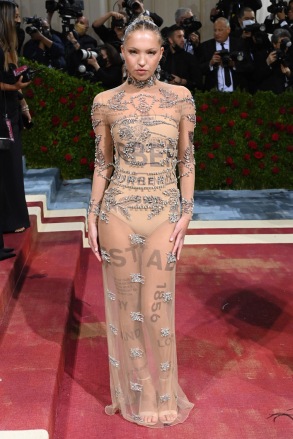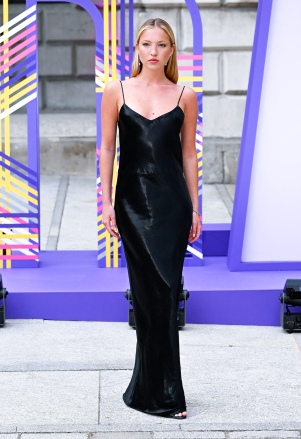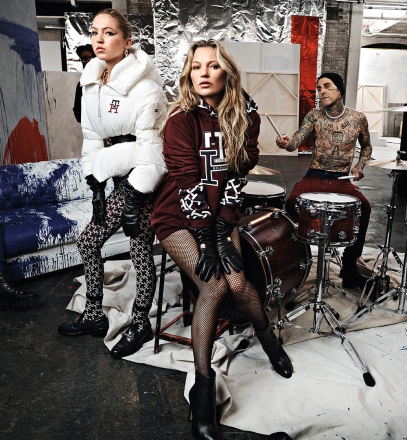 Image Credit: Stuart Hardy/ABACAPRESS.COM/Shutterstock
Lila Moss, the 20-year-old daughter of Kate Moss, channeled her mother in a black slip dress at the Royal Academy of Arts Summer Preview Party in London on Tuesday, June 6. She beamed with confidence as she posed in the shimmery Versace dress, as seen below. Lila wore her blonde hair straightened and completed her simple, yet elegant look with black heels and silver jewelry.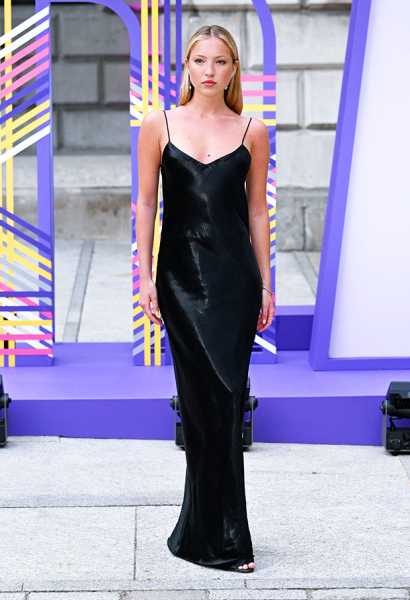 Lila Moss poses at the The Royal Academy Summer Party in London on June 6, 2023 (Photo: Stuart Hardy/ABACAPRESS.COM/Shutterstock)
The beautiful dress, which featured a low back, seemed to be inspired by a barely-there slip dress Kate, 49, donned at the Elite Model Agency party in 1993. The translucent light gray slip dress (seen below) showed Kate's black underwear and braless chest underneath. The English model was the same age as her daughter when she donned the sexy Liza Bruce gown.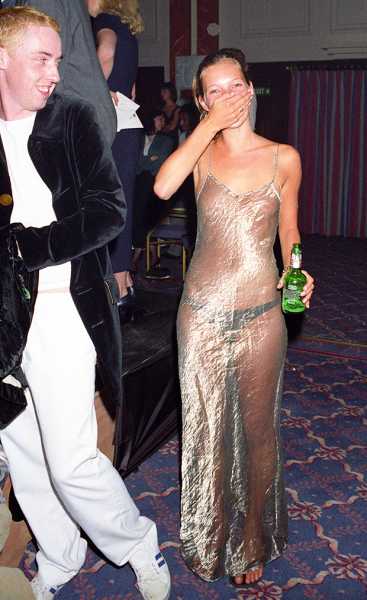 Kate Moss attends the Elite Premier Model Agency party in 2023 (Photo: Alan Davidson/Shutterstock)
Lila has admitted to copying her mom's style before, so it's very likely her slip is meant to honor her mom's dress from 30 years ago. "It's so funny because I copy her outfits consistently," Lila revealed to Vogue in a video interview posted in March. "Like always wearing black and gray, like skinny jeans, dressing like her. And now I come out in, like, my outfits, and she'll be like, 'Oh my God, I'm so jealous. You look so cute.' I'm like, 'It's all yours!'"
She added that she likes to steal her mother's purses. "I can't steal her shoes, which is devastating," she further noted. "She's a size 6 and I'm a size 5 and it's one of my biggest regrets."
Kate clearly passed on the modeling gene to her daughter, who she signed to her agency, the Kate Moss Agency, when she was a young teen. Lila's first modeling campaign came in 2015 for Marc Jacobs Beauty. "I know Marc, and I love his stuff and what he does, so I felt like it was right," she recalled to British Vogue for their May 2022 issue.
Although she has performed beautifully as a model, completing partnerships with Versace, YSL, Richard Quinn, and more, Lila admitted her famous mother once tried steering her away from pursuing modeling as a career. "My mum always put me off [modeling]," she candidly told Vogue. "She was always like, 'If you wanna do it, you can, but I wouldn't recommend it.'" She explained that the industry is mentally tolling, and her mom was worried for her. Luckily, she has her supportive mother to lean on through her modeling journey!
Click to Subscribe to Get Our Free HollywoodLife Daily Newsletter to get the hottest celeb news.
View Related Gallery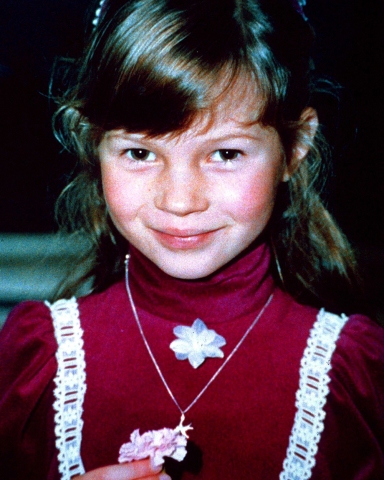 Kate Moss – 1970's Kate Moss, Britain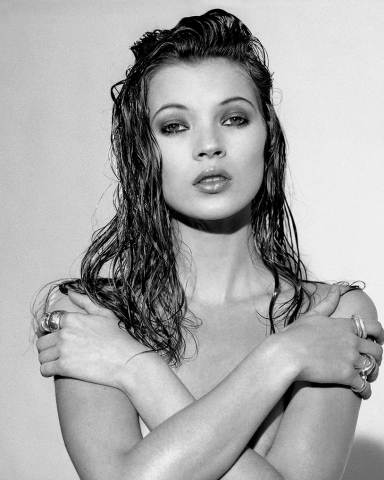 Kate Moss Kate Moss – 06 Apr 1992
Sourse: hollywoodlife.com