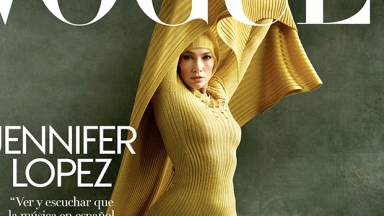 View gallery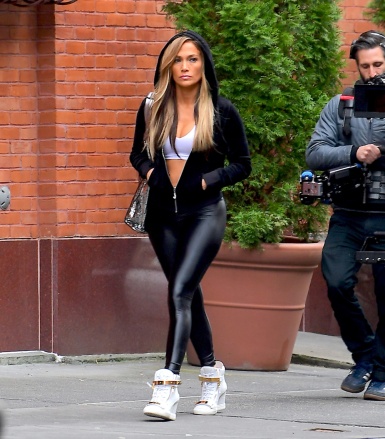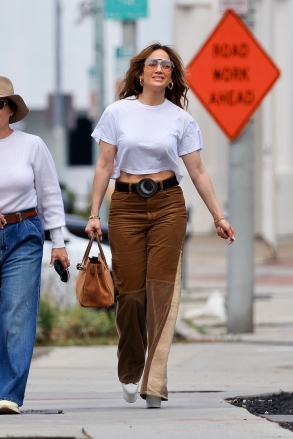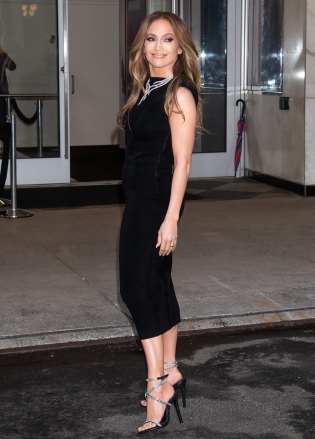 Image Credit: @normanjeanroy
She's beauty, she's grace, she's Jennifer Lopez! J.Lo looked sensationally gorgeous on the cover of the new issue of Vogue Mexico, which was released June 22. The 53-year-old superstar wore a black bodysuit with a matching cape and combat boots in the cover photo, which featured J.Lo holding a chair in her hand, as she showed off her fabulous outfit. In another photo, the mom-of-two wore a brown bodysuit with a sheer cape. She flaunted her hands in the air and looked like a real-life princess.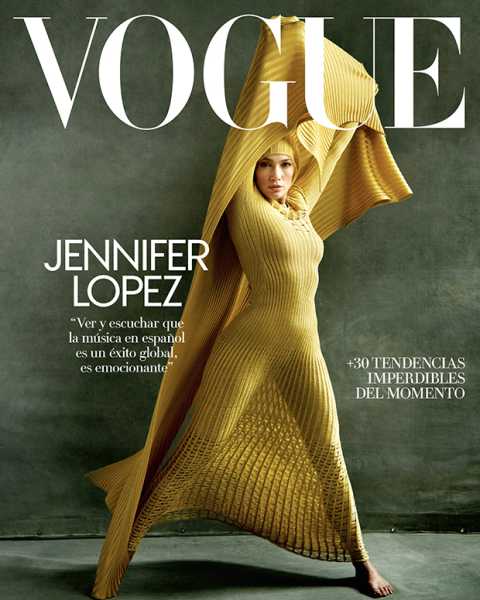 Jennifer Lopez for 'Vogue Mexico' (Photo: @normanjeanroy)
J.Lo showed off many more chic looks for the photoshoot. The "Let's Get Loud" singer wore a red minidress with a matching cape that draped over her shoulders. She also rocked a red and white floral long-sleeved skirt, and a massive yellow bodysuit gown that covered her entire body, including her head. Only J.Lo could flawlessly pull off wearing all of these different outfits in one sitting.
View Related Gallery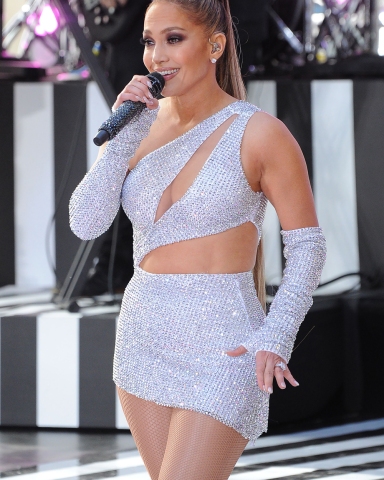 Jennifer Lopez 'Today' TV show, New York, USA – 06 May 2019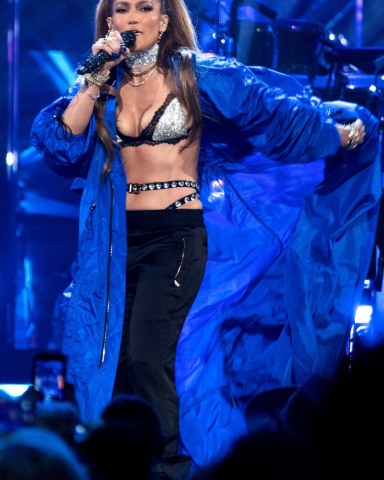 Jennifer Lopez Rock and Roll Induction Ceremony, Show, Cleveland, Ohio, USA – 30 Oct 2021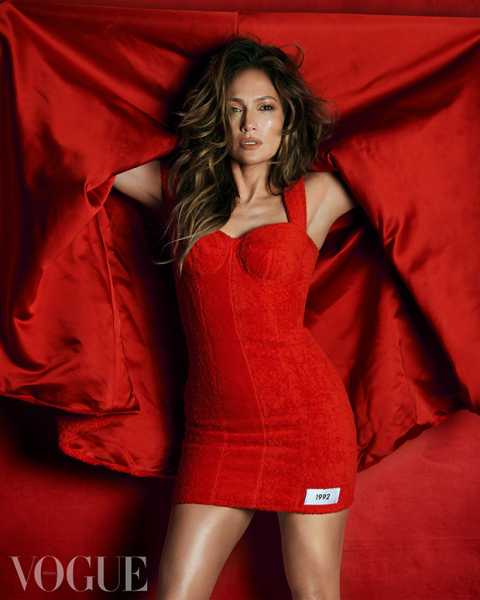 Jennifer Lopez for 'Vogue Mexico' (Photo: @normanjeanroy)
In her interview with Vogue Mexico, J.Lo explained how she's broken through in Hollywood as a Latina woman. "At first I think I only got parts where I had an accent. And then it gradually changed because I stood my ground," she said. J.Lo also looked back on her role in the 2001 rom-com The Wedding Planner, which she believes was a pivotal moment in her career. "Normally you would have seen figures like Meg Ryan, Sandra Bullock or Julia Roberts in that role," she said. "But once that happened, once I was given that role, I think things really changed."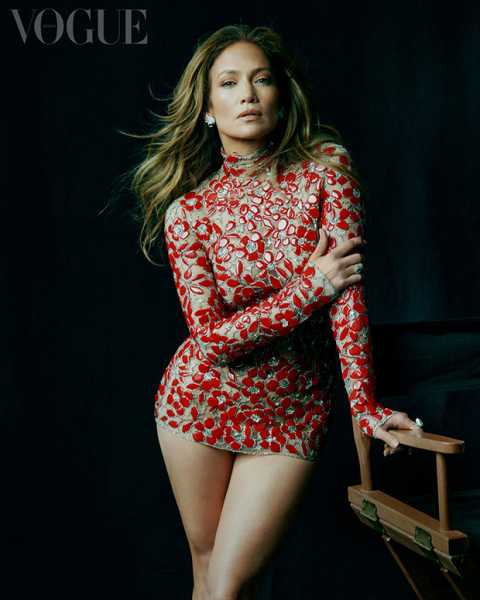 Jennifer Lopez for 'Vogue Mexico' (Photo: @normanjeanroy)
J.Lo also opened up about her personal life in the interview. She revealed that her 15-year-old twins Max and Emme have started to "challenge" her on things. "You will always adore your children. There is an acceptance they have of you. And then as they get older, they start to wonder, 'Why are we doing this? Why is my mom doing that? Do I have to do it too?' " she explained. "That's where they start to challenge you."
The actress and singer shares her twins with her ex-husband Marc Anthony. J.Lo has also became a stepmother to her husband Ben Affleck's three children. J.Lo and Ben's five combined kids all grew up in the spotlight, something that J.Lo has a different perspective on now after playing an assassin/mother in her Netflix movie The Mother.
"It's a very different relationship that you have to develop. And my children and I talk about it," she said in her interview with Vogue Mexico. "And I think by doing 'The Mother' it really helped me to over-analyze it, because when you're living your life you're not really analyzing it, but when you're working on a character, you go deeper into what they're going through," she added.
Click to Subscribe to Get Our Free HollywoodLife Daily Newsletter to get the hottest celeb news.
Sourse: hollywoodlife.com