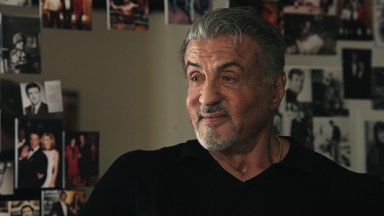 Image Credit: Netflix
Every month, Netflix adds new shows and movies to its ever-growing slate. The streaming service also includes shows and movies from years past for viewers to check out once again. So, what's new on Netflix in November 2023?
November will kick off with the release of the highly-anticipated limited series All the Light We Cannot See, based on the best-selling novel by Anthony Doerr. The Crown will also release the first 4 episodes of season 6 on November 16 before dropping the rest of the season in December.
Netflix will also debut its first-ever live sports event with The Netflix Cup: Swing to Survive. Formula 1 drivers and PGA Tour professionals will compete in a match-play tournament. Scroll down the see the full list of TV shows and movies headed to Netflix in November.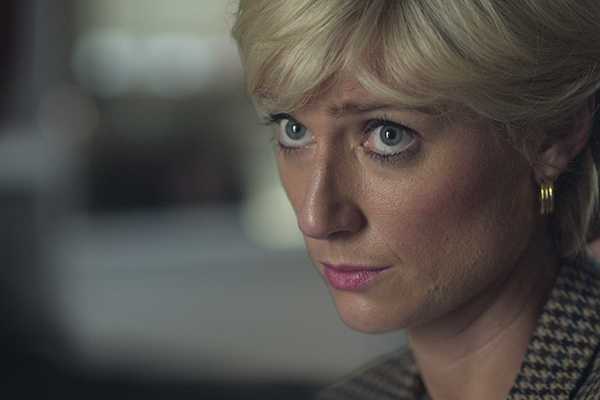 Elizabeth Debicki in 'The Crown' season 6. (Netflix)
November 1
Hurricane Season (Netflix Film)
Locked In (UK) (Netflix Film)
Mysteries of the Faith (Netflix Documentary)
Nuovo Olimpo (Netflix Film)
Till Murder Do Us Part: Soering vs. Haysom (Netflix Documentary)
Wingwomen (Netflix Film)
13 Going on 30
13 Hours: The Secret Soldiers of Benghazi
60 Days In: Season 5
The Addams Family
The Big Lebowski
The Change-Up
Desperado
Downsizing
Drag Me to Hell
Love in the Wild: Season 1
Madea's Family Reunion
The Mummy (2017)
Paul Blart: Mall Cop
Paul Blart: Mall Cop 2
Pitch Perfect
The Scorpion King
Scott Pilgrim vs. the World
Sherlock Gnomes
Six Feet Under: Seasons 1-5
Sixteen Candles
The Social Network
Ted 2
Victorious: Season 3
Whiplash
November 2
All the Light We Cannot See (Netflix Series)
Cigarette Girl (Netflix Series)
Higuita: The Way of the Scorpion (Netflix Documentary)
Onimusha (Netflix Anime)
Unicorn Academy (Netflix Family)
November 3
Blue Eye Samurai (Netflix Adult Animation)
Daily Dose of Sunshine (Netflix Series)
Ferry: The Series (Netflix Series)
NYAD (Netflix Film)
Selling Sunset season 7 (Netflix Series)
Sly (Netflix Documentary)
The Tailor season 3 (Netflix Series)
Vacaciones de verano (Netflix Film)
November 4
The Amazing Race season 17
The Amazing Race season 31
Insidious: The Red Door
Lopez vs. Lopez season 1
November 7
Face Off seasons 4-5
The Improv: 60 and Still Standing (Netflix Comedy)
November 8
The Billionaire, the Butler and the Boyfriend (Netflix Documentary)
The Claus Family 3 (Netflix Film)
Cyberbunker: The Criminal Underworld (Netflix Documentary)
Escaping Twin Flames (Netflix Documentary)
Robbie Williams (Netflix Documentary)
November 9
Akuma Kun (Netflix Anime)
Temple of Film: 100 Years of the Egyptian Theatre (Netflix Documentary)
November 10
At the Moment (Netflix Series)
The Killer (Netflix Film)
Team Ninja Warrior season 2
November 11
Laguna Beach season 3
November 14
Criminal Code (Netflix Series)
How to Become a Mob Boss (Netflix Documentary)
The Netflix Cup: Swing to Survive (Netflix Live Event)
Suburræterna (Netflix Series)
November 15
Feedback (Netflix Series)
First Wives Club seasons 1-3
Matt Rife: Natural Selection (Netflix Comedy)
Million Dollar Decorators season 1
November 16
Best. Christmas. Ever! (Netflix Film)
The Crown season 6 (Part 1, Netflix Series)
Downton Abbey
Harriet
In Love and Deep Water
Lone Survivor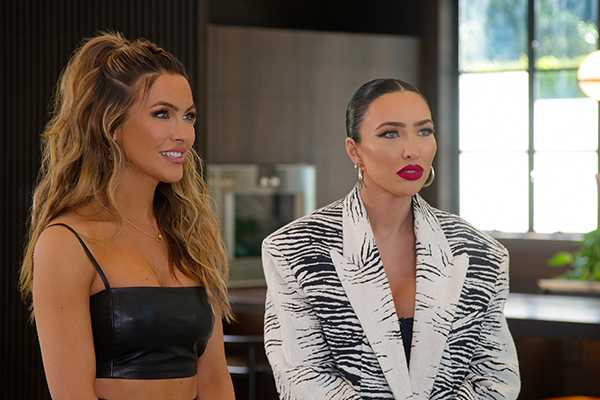 A glimpse at 'Selling Sunset' season 7. (Netflix)
November 17
All-Time High (Netflix Film)
Believer 2 (Netflix Film)
CoComelon Lane (Netflix Family)
The Dads (Netflix Documentary)
The Queenstown Kings (Netflix Film)
Rustin (Netflix Film)
Sagrada Familia season 2 (Netflix Series)
Scott Pilgrim Takes Off (Netflix Anime)
Stamped from the Beginning (Netflix Documentary)
November 20
Shahs of Sunset seasons 1-2
November 21
Leo (Netflix Family)
November 22
Crime Diaries: The Celebrity Stylist (Netflix Film)
High on the Hog: How African American Cuisine Transformed America season 2 (Netflix Documentary)
Squid Game: The Challenge (Netflix Series)
November 23
Love Island USA season 3
My Daemon (Netflix Anime)
My Little Pony: Make Your Mark: Chapter 6 (Netflix Family)
November 24
A Nearly Normal Family (Netflix Series)
DOI BOY (Netflix Film)
I Don't Expect Anyone to Believe Me (Netflix Film)
Last Call for Istanbul (Netflix Film)
My Demon (Netflix Series)
Wedding Games (Netflix Film)
November 27
Go Dog Go season 4 (Netflix Family)
November 28
Comedy Royale (Netflix Series)
Love Like a K-Drama (Netflix Series)
Onmyoji (Netflix Anime)
Verified Stand-Up (Netflix Comedy)
November 29
American Symphony (Netflix Documentary)
Bad Surgeon: Love Under the Knife (Netflix Documentary)
November 30
The Bad Guys: A Very Bad Holiday (Netflix Family)
Family Switch (Netflix Film)
Hard Days (Netflix Film)
Obliterated (Netflix Series)
Virgin River season 5 (Part 2, Netflix Series)
Sourse: hollywoodlife.com