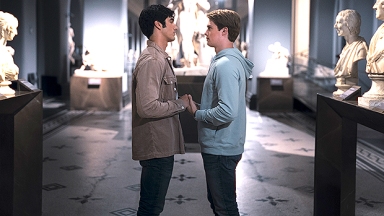 View gallery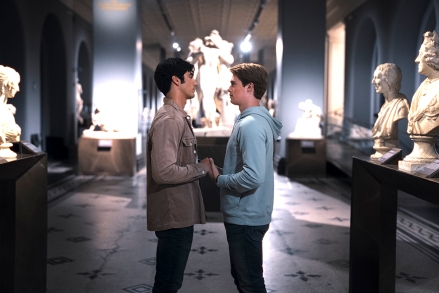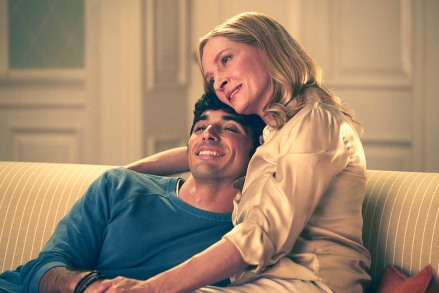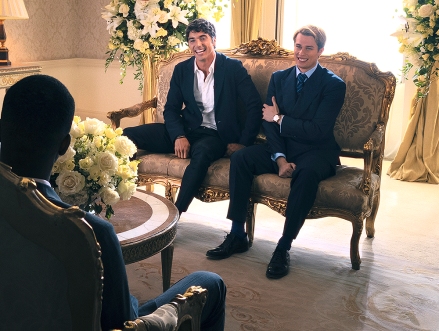 Image Credit: Prime Video
Red, White & Royal Blue will be released on August 11.
Taylor Zakhar Perez and Nicholas Galitzine play Alex and Henry.
The movie is based on the New York Times bestseller.
This is it, okay? Red, White & Royal Blue is getting the movie treatment. Casey McQuiston's best-selling 2019 novel is coming to life on the big screen this summer. We're going to get to see Alex and Henry's love story unfold, with Taylor Zakhar Perez and Nicholas Galitzine in the beloved roles.
The hype for Red, White & Royal Blue is at an all-time high. We don't have a trailer — yet — but its arrival is imminent. Prime Video has assembled a spot-on cast. From the release date to all the behind-the-scenes goodness, here's everything you need to know about the movie.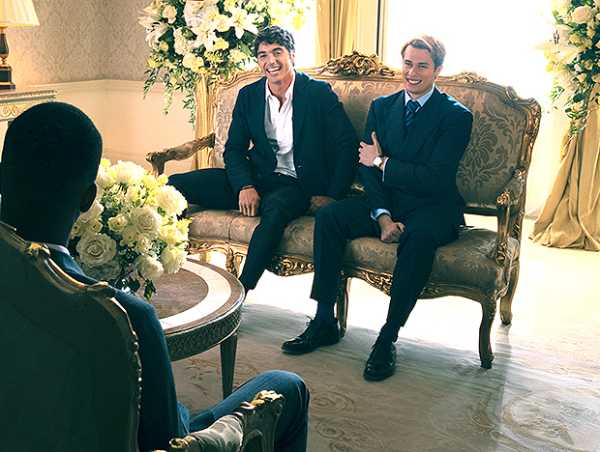 Taylor Zakhar Perez and Nicholas Galitzine as Alex and Henry. (Prime Video)
Red, White & Royal Blue Movie Release Date
Red, White & Royal Blue will premiere globally on August 11, exclusively on Prime Video. The film, which is rated R, is not expected to be released in theaters. If you have a Prime Video subscription, you will be able to watch the film on the release date.
Red, White & Royal Blue Cast
At the heart of Red, White & Royal Blue is the relationship between Alex Claremont-Diaz and Prince Henry. The Red, White & Blue team has found the perfect actors to tackle the book characters on the big screen.
Taylor Zakhar Perez
Taylor stars as Alex Claremont-Diaz, the son of the President of the United States. Taylor rose to fame playing Marco in The Kissing Booth 2 and The Kissing Booth 3. He recently starred in the first season of the Max turned STARZ series Minx.
Nicholas Galitzine
Nicholas plays Prince Henry in Red, White & Royal Blue. He recently had his breakout role playing Luke in the Netflix hit Purple Hearts. He also starred alongside Camila Cabello in Prime Video's Cinderella. In addition to Red, White & Royal Blue, Nicholas will star in the upcoming projects Bottoms, The Idea of You, and Mary & George. Red, White & Royal Blue reunites Nicholas with Uma Thurman, his former co-star in the Netflix series Chambers.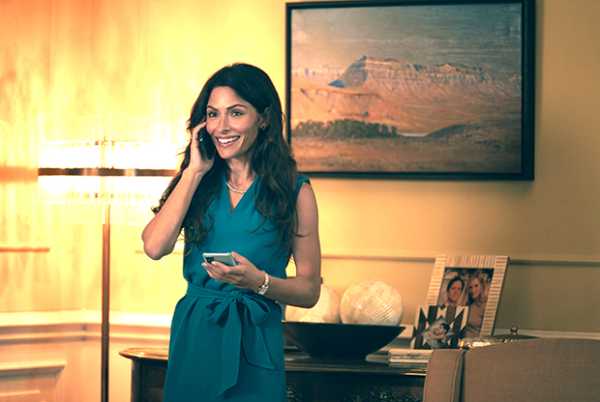 Sarah Shahi in 'Red, White & Royal Blue.' (Prime Video)
Speaking of Uma, the actress plays Ellen Claremont, the President of the United States. The cast also includes Rachel Hilson as Nora Holleran, Ellie Bamber as Princess Bea, Sarah Shahi as Zahra Bankston, Malcolm Atobrah as Percy Okonjo, Clifton Collins Jr., and Stephen Fry.
Matthew López directed and co-wrote the film with Ted Malawer. Matthew is best known for his Tony Award-winning play The Inheritance. He also co-wrote the Broadway adaptation of Some Like It Hot. Red, White & Royal Blue will be Matthew's feature film writing and directorial debut.
Red, White & Royal Blue Behind-The-Scenes
Fans have been closely following the Red, White & Royal Blue film journey since the movie began filming in June 2022 in London. Taylor and Nicholas frequently posted snaps during production, much to the fans' delight. "We're having an 'alright' time," Taylor captioned June 2022 Instagram photos.
View this post on Instagram
Just before filming started, Nicholas dyed his hair blond to match Prince Henry's description in the book. "I'm a blonde now," he wrote on Instagram. The Purple Hearts actor is a natural brunette.
View this post on Instagram
On August 14, 2022, Taylor shared that he and Nicholas had wrapped Red, White & Royal Blue. He shared an adorable Instagram video for fans that perfectly encapsulates Alex and Henry's energies.
"That's a wrap on Red, White, and Royal Blue. I wish I could share more than this video, but I promise it's worth the wait. Thank you to EVERYONE who worked to bring this world to life, OH WHAT A SUMMER!" Taylor captioned the post.
View this post on Instagram
After months and months of waiting, fans got their first glimpse of Red, White & Royal Blue in April 2023. Prime Video released the official key art for the movie, featuring Alex and Henry sitting on the couch with their legs intertwined. They had on U.S. and U.K. socks. "Love gets royally complicated," the tagline read. Another tagline read, "Love who you want. It's good foreign policy."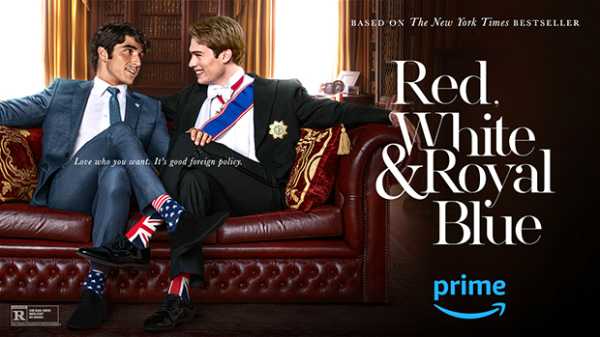 The key art for 'Red, White & Royal Blue.' (Prime Video)
What Is Red, White & Royal Blue About?
The official synopsis for the film reads: "Alex Claremont-Diaz, the son of the President of the United States, and Britain's Prince Henry have a lot in common: Stunning good looks, undeniable charisma, international popularity … and a total disdain for each other. Separated by an ocean, their long-running feud hasn't really been an issue, until a disastrous—and very public—altercation at a royal event becomes tabloid fodder, driving a potential wedge in U.S./British relations at the worst possible time. Going into damage-control mode, their families and handlers force the two rivals into a staged "truce." But as Alex and Henry's icy relationship unexpectedly begins to thaw into a tentative friendship, the friction that existed between them sparks something deeper than they ever expected."
Red, White & Royal Blue book fans cherish Casey McQuiston's words. Director Matthew López revealed that the movie is a faithful adaptation of the bestselling book. "Casey has been an incredible source of support for me throughout the making of this film," Matthew told Glamour. "I respect them for being appropriately protecting of the novel and am grateful to them for also giving me space to tell my own version of their story. Obviously, when translating a nearly 500-page book to the screen, there are things you have to lose and things you will need to change. It is an adaptation, not a recitation. I like to think that, as a fan of the novel, I was able to find the balance of serving Casey's story while also serving the needs of the movie."
There are a number of memorable moments from the book that will be featured in the film, including Cakegate. "We did this scene fairly early on," Nicholas Galitzine told Glamour. "It was a lot of fun to film because we just had several members of the cast hitting us in the face with cake, which I'm sure they probably would've enjoyed to do at the end of the process after we irritated them for three months."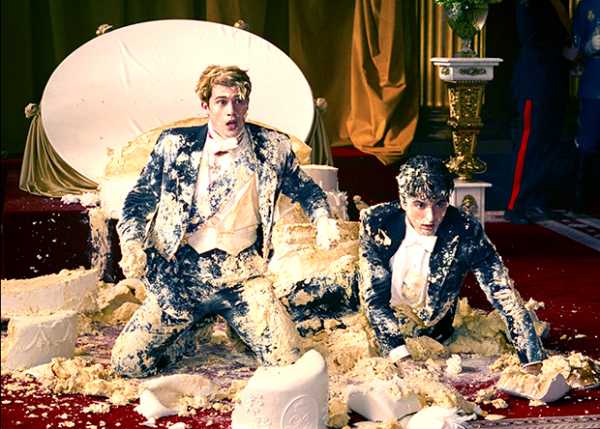 It's Cakegate! (Prime Video)
With Alex and Henry's love story being at the heart of the film, get ready for lots of romance. Taylor and Nicholas worked with intimacy coordinator Robbie Taylor Hunt for Alex and Henry's spicy scenes. "It's a very vulnerable and trusting space," Nicholas said. "Taylor and I had to rely on each other because we really wanted to tell that story honestly and feel that we weren't hindered by any of our own boundaries that we were setting up. It becomes a sort of wonderful choreography that all serves to facilitate these two young men who fell in love with each other. Robbie was really helpful in educating me in the physical language of the character."
Nicholas also told the magazine that Red, White & Royal Blue is a "really heartwarming story" and not many films like this have been made. "I hope it's important for the LGBTQ+ community because there needs to be more films like this. I hope it resonates with everyone. I've been really touched to hear how widespread the book became and affected many people from many different backgrounds. I hope our movie can do the same because a lot of love went into it," he said.
Click to Subscribe to Get Our Free HollywoodLife Daily Newsletter to get the hottest celeb news.
View Related Gallery
Nicholas Galitzine attends the season one premiere of Netflix's "Chambers" at Metrograph, in New York NY Premiere of Netflix's "Chambers" Season One, New York, USA – 15 Apr 2019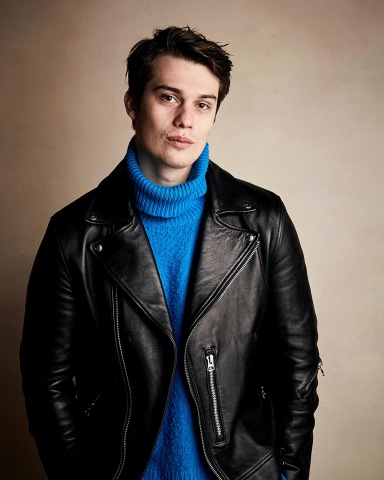 Nicholas Galitzine 2019 Sundance Film Festival – "Share" Portrait Session, Park City, USA – 27 Jan 2019
Sourse: hollywoodlife.com