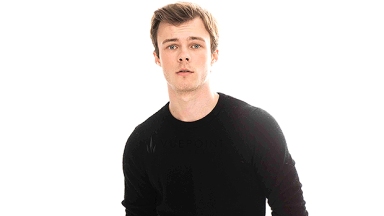 View gallery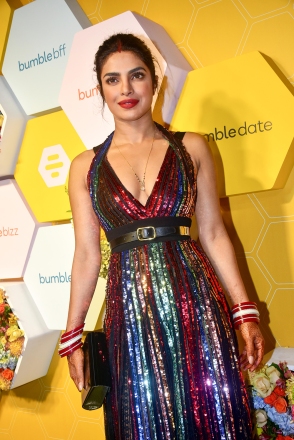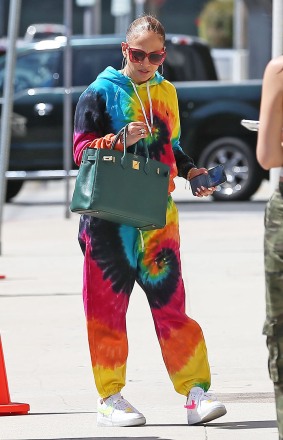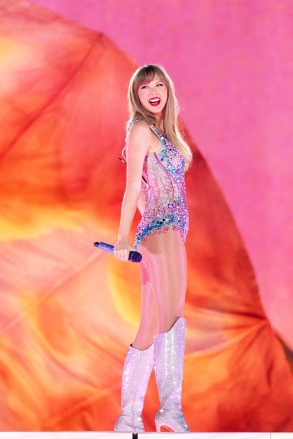 Everyone loves a long song, and singer-songwriter Nicholas Hamilton's newest single "Spins" will make your heart melt. The actor and musician wrote the touching song about his boyfriend, Jackson, and the love that's blossomed between them. HollywoodLife spoke EXCLUSIVELY with Nicholas about capturing his love for his boyfriend in a song and releasing it during Pride Month.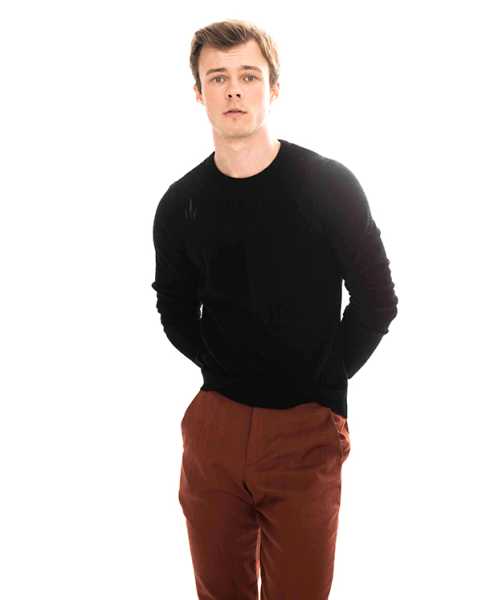 Nicholas Hamilton has released his new single 'Spins.' (Photographer: Mollie Pie)
Nicholas began writing "Spins" after his second date with Jackson last year. He wanted to chart down his thoughts into a song "so I didn't text him that I already loved him." The singer let Jackson listen to the song about a year after he recorded it. "It was raw even then. It's always a bit of a trip showing someone that you've written a song about," he said.
The recording sessions for "Spins" were an "extremely emotional" experience for Nicholas. "The whole EP is rooted in that," he continued. "It's me as an open book, fully just therapizing everything. Even 'Alone,' the first single, was about me moving to New York and how I've felt happy being alone my entire life and independent. As soon as I moved to New York, I wanted to just be around people and have someone to share my life with. That was such a new feeling for me. As an actor, I'm behind all the walls and barriers. Even as a person, I find myself very emotionally guarded, and being able to write it out and have people listen to it on their own is a lot easier for me than to just tell them how I feel."
To release "Spins" during Pride Month is a full circle moment for the It star. Nicholas and his boyfriend were in New York for Pride Month last year. "We were on The Trevor Project float in the parade. Just experiencing that and feeling a part of the community is incredible in and of itself. To tell one of my gayest stories during gay month is pretty alright. It's a cool feeling." Nicholas and Jackson will be in New York again this year and in the parade with Trevor Project.
"It's not lost on us the privilege that I have to be able to release this song," the Australian actor told HollywoodLife. "It is just a love song. It doesn't matter about the gender that we are. I am aware that there are other places in the world, even in the States, and other people that have different ways of living than we do that wouldn't be alright with it. But I think we live in a very nice time and a very nice place in New York to be able to just be ourselves and feel free to be able to shout my love for him from every rooftop I can find and not feel like I'm afraid to do that."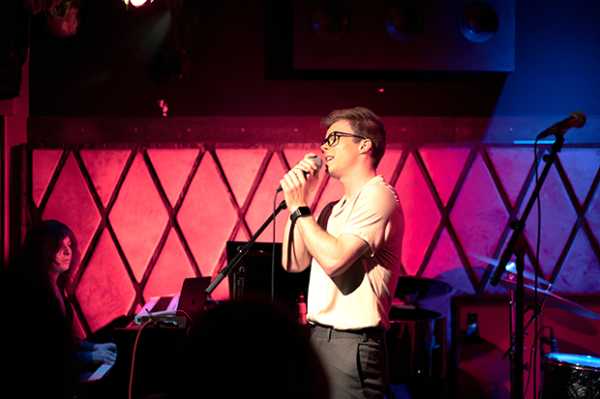 Nicholas Hamilton performing on stage. (Photographer: Amanda Lee Domenech)
The singer-songwriter has his second EP, Fate, coming out this fall. He's been balancing his love for both music and acting for several years now. "I started writing songs when I was 18 just before I moved out to LA from Australia. I've been fairly musical my entire life," he said. "I was playing drums from the age of 4 to the age of 14 when I started getting into acting. Even in Captain Fantastic, one of my first movies, I played drums. It's just given me a bit of rhythm and a bit of groove in being able to understand music and just listen to it a lot. It was always in my family, so it's been rooted in my life for forever."
It's an exciting time for Nicholas, and he's grateful to have Jackson by his side through it all. "He just graduated college, so he's off to his real-life adult life stuff with getting a job," Nicholas told HollywoodLife. "It's a blessing on my half that I get to be with someone who is in the corporate world, like a regular person. Someone who might not see their life as exciting, but I couldn't be more excited to hear about his office job because it's just so different from what I experience. He's really excited about the stuff that I find quite mundane in the entertainment industry. So being able to have that relationship is really key for me and keeps me grounded and keeps me a fairly nice person. It's going to be a fun summer for us." The single is available on all platforms now.
Click to Subscribe to Get Our Free HollywoodLife Daily Newsletter to get the hottest celeb news.
View Related Gallery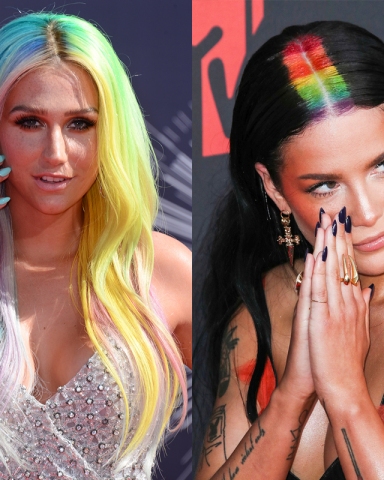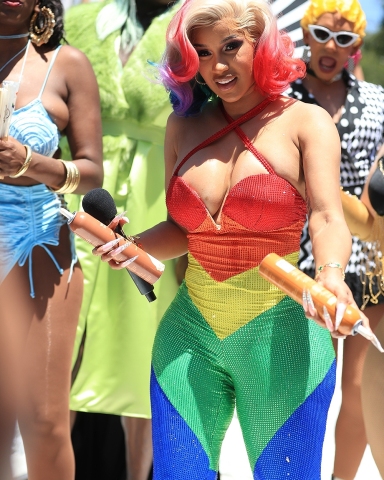 Cardi B gives out Mocha Whipshots at the Pride Parade in West Hollywood (TheHollywoodFix.net / BACKGRID)
Sourse: hollywoodlife.com