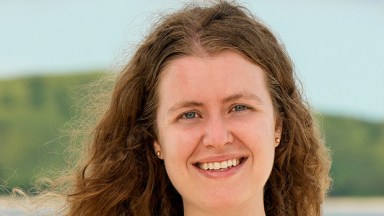 Image Credit: Robert Voets/CBS
Emily Flippen has made an early impact on season 45 of Survivor. Before the opening challenge on the first episode, Emily called out returning player Bruce Perreault and tried to put a target on his back. She continued that chaotic gameplay all the way to the first Tribal Council, where she very well could've been voted out, had it not been for her tribemate, Hannah Rose, quitting the game.
Emily is playing Survivor on fast-mode — and there's no signs of her slowing down. Keep reading to learn more about the standout season 45 contestant.
Emily is an investment analyst.
Since 2018, Emily has worked as an investment analyst at The Motley Fool, a private financial and investing advice company, according to her LinkedIn. She previously worked at GE Capital in Stamford, Connecticut from June 2017 to March 2018.
Emily lives in Maryland.
Emily lives in Laurel, Maryland for her job. She's originally from McKinney, Texas, which is where she grew up.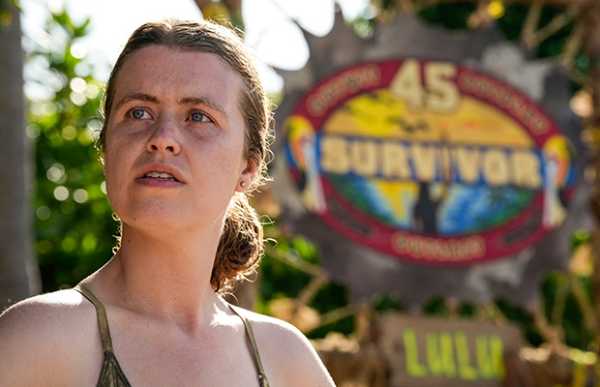 Emily Flippen is on 'Survivor 45' (Photo: Robert Voets/CBS)
Emily went to college in China.
When Emily turned 18, she moved from Texas to Shanghai, China, as part of the inaugural class at the Sino-American University. She there for four years as an undergraduate student.
"The class, the student body, was incredibly diverse," Emily said in an interview with Parade. "So many great opportunities to meet people who are just so different than myself, who come from really diverse socioeconomic backgrounds, life experiences, cultures, and getting along and finding common ground with people who are different than myself."
Emily has a boyfriend.
Emily told Parade before the season filmed in the spring of 2023 that she's "been in a relationship with the same guy for almost a decade."
Emily compared herself to Chaos Kass.
Of all the past Survivor players, Emily thinks she's most similar to Kass McQuillen, a.k.a "Chaos Kass," from seasons 28 and 31.
"Watching her seasons back, it's kind of frustrating that she is perceived by many people to be a villain, because I like so many aspects of her personality," Emily said about Kass in her Parade interview. "She's really direct, honest, intense, aggressive, all of these things that I think I kind of associate with, especially as a woman," she added.
Sourse: hollywoodlife.com