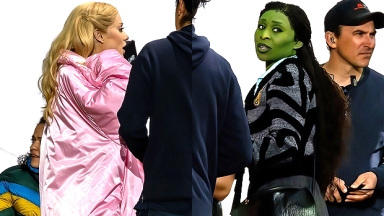 View gallery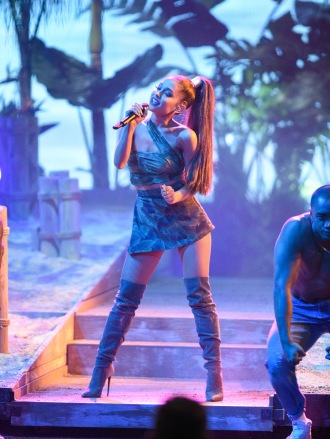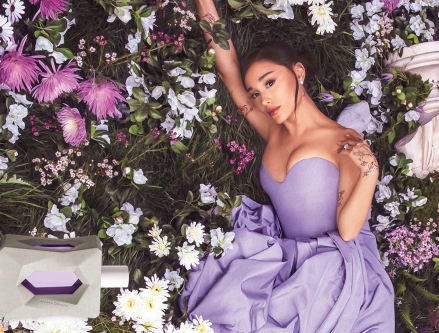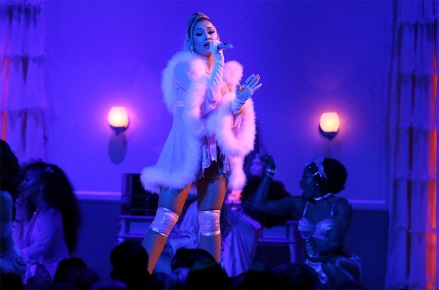 Image Credit: Click News and Media / BACKGRID
Ariana Grande, 29, and her Wicked co-star Cynthia Erivo, 36, sported full makeup and costumes while filming the upcoming project in the United Kingdom on Jun. 15. The "7 Rings" hitmaker was photographed wearing a silky pink robe and a blonde wig with elegant Hollywood curls. Cynthia, for her part, rocked a dark striped cardigan and a black skirt. The 36-year-old's look stood out a bit more, as she was completely covered in green face and body makeup to portray the role of Elphaba.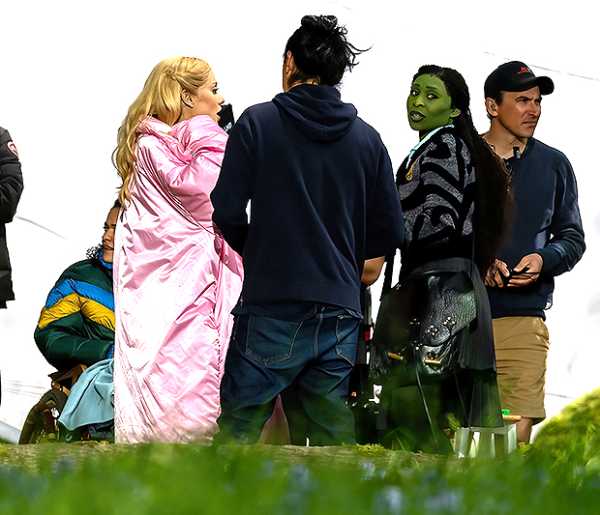 Ariana Grande & Cynthia Erivo spotted filming the 'Wicked' movie on Jun. 15. (Click News and Media / BACKGRID)
The ladies appeared to be in deep conversation while standing off to the side with several crew members. Ariana and Cynthia were out of character for a moment when they were spotted holding each other side-by-side, something their characters, who are enemies, wouldn't do. Their day on the movie set notably comes eight months after Ariana shared a mirror selfie with Cynthia via Instagram. The 29-year-old captioned the photo with merely an exclamation point and bubbles emojis. "Ilysm," her co-star gushed in the comments.
Wicked, directed by Jon M. Chu, 43, is set to premiere on Nov. 27, 2024, per Ariana's Instagram post. Amid the production filming, Ariana and the Harriet star have become fast friends and took to Instagram to share a series of photos together on Mar. 26. "up to (no) good," Ariana captioned the post, along with bubbles and a broom emoji. Many of the pop star's 374 million followers flooded the comments with compliments on their sweet friendship. "The divine energy in this post," one admirer quipped, while another added, "angels of talent."
View this post on Instagram
Two months ago, on Apr. 3, the REM Beauty founder took to Instagram once more to commemorate the "halfway" point of the film's production process. "halfway. savoring every millisecond left with my Galinda (although she'll be with me irrevocably, forever). she shows me so many new things every day," her caption of a photo of her in front of a rainbow began. "i am so grateful, i don't know what to do or say… to be here in Oz where everyday is a life changing one… to be feeling, learning and growing so much at such a disarming speed…" Later in the lengthy caption, Ariana gushed over Cynthia and working alongside her. "to hold my brilliant twin flame / sister Cynthia's beautiful, green hands every day… to work in the safest, most beautiful and loving, biggest-yet-most-intimate/tiny-feeling spaces…," she added.
A few other notable names that are set to appear in the project include Bridgerton's Jonathan Bailey, Crazy Rich Asians star Michelle Yeoh, comedian Bowen Yang, Jurassic Park's Jeff Goldblum, and many others. Jon took to Instagram on Apr. 16 to share the first photos of the movie, including Ariana and Cynthia in full character. "You weren't told the whole story. What happens when you veer off the Yellow Brick Road? FIRST LOOK of the #WickedMovie … currently in production in Oz. @WickedMovie @UniversalPics #2024," he captioned the carousel of photos. Cynthia was one of the first to comment and gushed, "It's been wonderful making magic with you."
Click to Subscribe to Get Our Free HollywoodLife Daily Newsletter to get the hottest celeb news.
View Related Gallery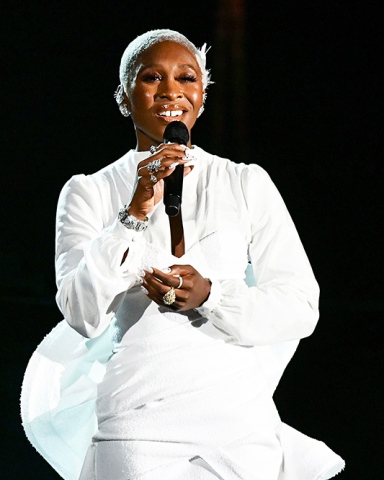 Cynthia Erivo performs during In memoriam at the 73rd annual Tony Awards at Radio City Music Hall, in New York The 73rd Annual Tony Awards – Show, New York, USA – 09 Jun 2019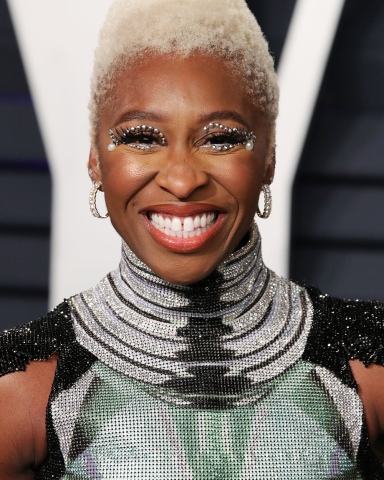 Cynthia Erivo Vanity Fair Oscar Party, Arrivals, Los Angeles, USA – 24 Feb 2019
Sourse: hollywoodlife.com