Ashley Olsen and her longtime boyfriend, Louis Eisner, have officially tied the knot.
The couple, who have been romantically linked since 2017, wed in an intimate ceremony held at a home in Bel-Air on December 28, Page Six reported. The celebrations lasted late into the day with about 50 people in attendance, a source told the outlet.
Olsen is famously private about her personal life. She has not yet publicly commented on her relationship with Eisner, an artist and the son of jewelry designer Lisa Eisner. In the five years since they began dating, the two have made only one red-carpet appearance together: at a 2021 event for Young Eisner Scholars, a nonprofit founded by Eisner's dad, attorney Eric Eisner, the former president of the David Geffen Company.
The two first sparked engagement rumors back in 2019 when The Row cofounder was photographed out and about wearing what appeared to be an engagement ring on her left hand.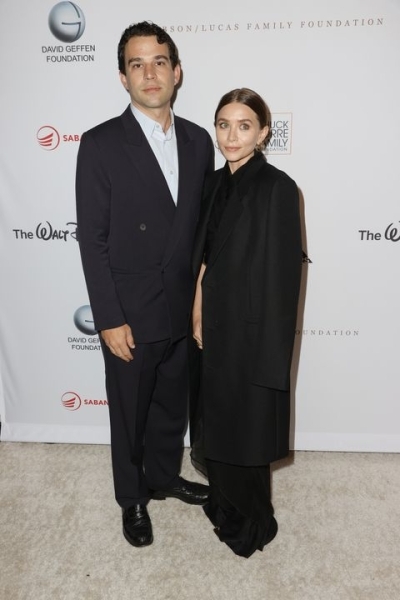 Frazer Harrison//Getty Images
In a 2021 interview with i-D, Olsen and her twin sister, Mary-Kate Olsen, opened up about their minimalistic style and how that may relate to their decision to keep their personal affairs out of the public limelight.
"We were raised to be discreet people," Mary-Kate said at the time.
Ashley added, "I think that potentially that's just our aesthetic, our design preference. But that doesn't mean that we don't also appreciate something truly ornate or maximal. Sometimes a collection even starts quite like that, and then gets pared down. It doesn't always start from that simplistic place."