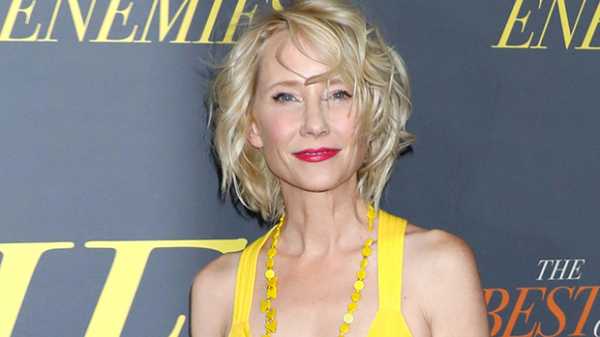 Anne Heche (May 25, 1969 – August 12, 2022) was celebrated American actress who was known for both her work on the big and little screen. She's best known for portraying twins Vicky Hudson and Marley Love on the soap opera Another World (1987–1991), a role that nabbed her a Daytime Emmy Award.  She dominated the big screen during the 90s when she appeared in an array of genre films like the disaster film Volcano (1997), the rom-com film Six Days, Seven Nights (1998), and the Gus Van Sant's horror remake film Psycho (1998), where she played the iconic Marion Crane.
In the late 90's, her love life also took center stage when she became involved with newly out Ellen DeGeneres. After three years together, the pair split and Anne was involved exclusively with men. She her one and only husband Coley Laffoon a year after her split from DeGeneres, but the pair divorced in 2009. She has two children with her partner of 11 years, James Tupper.
In the new millennium, Anne mostly focused on TV roles and independent films. She starred in series like Men in Trees (2006–08), Hung (2009–11), Save Me (2013), Aftermath (2016), most recently appeared as a contestant in the 29th season of Dancing with the Stars (2020).
Sadly, Anne's life came to a tragic end after a series of car crashes on August 5th, 2022. After colliding with a garage at an apartment complex, Anne then crashed into a nearby home, with caused a fire that left her severely burned and subsequent brain dead. A week later, Anne was pronounced dead on August 12, 2022 due to an anoxic brain injury,
Sourse: hollywoodlife.com