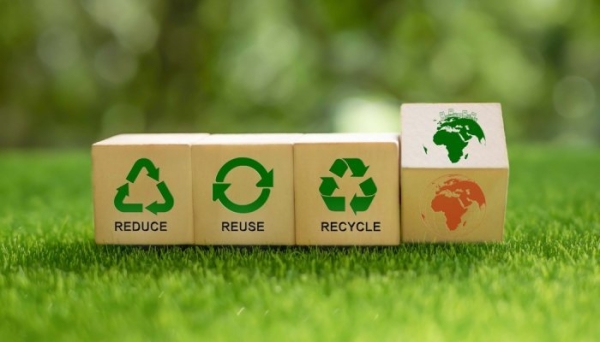 While the use of recycled materials might represent a major challenge for packaging manufacturers, Texen's teams can boast impressive results in this area, as shown in the group's latest sustainable development report.
Actually, the use of recycle materials was multiplied by 4 during the year 2022. More than 10% of the plastics used for new references were recycled or bio-sourced, compared with 2.5% in 2021, an 8% increase. In 2022, 75% of the group's offer included an eco-designed solution, compared with 57% in 2021, an 18% increase.
As to reducing CO2 emissions, the work undertaken at the group's eight factories involved the insulation of 150 presses, the detection of compressed air leakage and the optimization of temperatures in processes, making for a reduction of the equivalent of 738 tons of CO2.
Texen Décoration, the company's site specializing in surface treatments, reinforced its biofiltration system for VOCs (volatile organic compounds) in order to recuperate them on three of the site's seven painting machines, a saving of 75,000m3/h. The site achieved ISO 14001 certification, and Texen Poland was certified ISCC+. For the second consecutive year, Texen has received the Platinum medal from EcoVadis.
"We don't earn such recognition by acting alone. We owe this second Platinum medal to the group's CSR excellence and the ceaseless commitment of all our stakeholders," comments Rémi Weidenmann, Managing Director of the Texen Group. "It confirms our leadership in the metamorphosis of cosmetics packaging."
At the same time, Texen made its staff's employability a key challenge for the group. "It is up to us to put our employees at the heart of our transformation to make Texen an attractive company where everyone is an actor for change," explains Fabien Blanchet, Human Resources Director. In 2022, the group's training program progressed to offer employees new skills (more than two days training on average per employee). This is in addition to internships and traineeships (the group employs more than 35 trainees in France alone). Mobility is key to the group's career development projects: more than 70% of managers are recruited in-house.
As well as training, inclusivity is a major concern for the group. It has put in place a program for integrating people with disabilities in collaboration with French national body Agefiph.