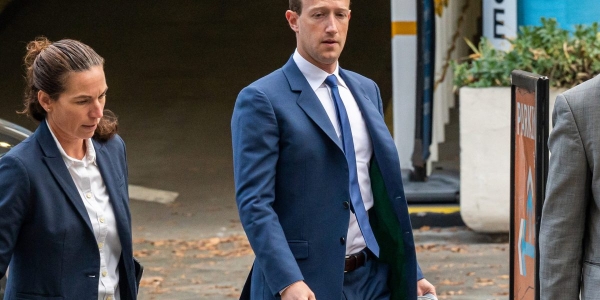 Meta Platforms Chief Executive Officer Mark Zuckerberg sought to reassure employees about the company's strategy, especially its emphasis on artificial intelligence, just two weeks after it finished the latest round of job cuts.
The CEO told workers at an all-hands meeting Thursday that the company's two priorities are incorporating AI into its varied products and the metaverse — the virtual reality platform that Zuckerberg believes is the far-off future of how people will connect online, according to a Meta spokesperson.
It's a fraught time at Meta. Management jettisoned 10,000 employees in a drawn-out firing process that left the Menlo Park, California-based company without a tech road map and shook employee confidence in the direction for the business, people familiar with the matter have said. Since announcing spending cuts and its AI focus in recent months, investors have flocked to the stock, which has more than doubled this year, closing at $264.58 Thursday in New York.
Zuckerberg and other executives at the meeting walked through specific AI products the company is working on, according to the spokesperson, including:
AI Agents: Chatbots for Messenger and WhatsApp with different personas and usefulness.
AI Media Editing: A tool for Instagram stories for people to edit or change their photos with text-based prompts.
Internal tools like AI chatbots that employees can message and suggest feedback and a productivity assistant called Metamate that can perform tasks.
Zuckerberg also encouraged employees to try new ideas at a generative AI "hackathon" the company is planning for July. Generative AI, technology that creates text and images based on users prompts, has caught the attention of businesses across industries after the popular reaction to the wide release of OpenAI's ChatGPT chatbot. 
Meta's internal meeting was reported earlier by the New York Times.