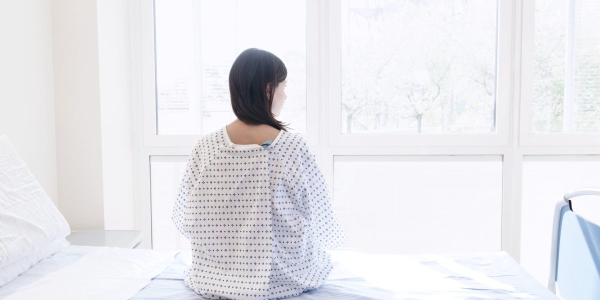 Since Roe v. Wade was overturned last summer, it's been a tense period for women seeking abortion services, especially in the 14 states that have criminalized it or the other six with restrictions on when the procedure can be done. As if that wasn't enough, though, many women turning to Google to find information about abortion providers are being shown ads that point them to fake clinics that pretend to offer such services but ultimately try to persuade people against abortions. Google is making millions from the exercise and women are often misled, to say the least, in their search for reliable health services. 
Pro-life groups are pushing out these deceptive advertisements for those seeking abortion services on Google's platform, according to a new report by the Center for Countering Digital Hate, a non-profit group focussing on online hate and misinformation, published Thursday.
"Google is a willing participant and supporter of the fake clinic industry, profiting from – and even subsidizing – the anti-choice lobby's campaigns," CCDH CEO Imran Ahmed said in the report. "It is the lynchpin of a multi-million dollar fake clinic industry that works around the clock to deprive Americans of medical assistance by deceptive means."
The fake clinics, often called crisis pregnancy centers, have proliferated around the U.S. and have spent $10.2 million on search ads in the last two years, CCDH found. Of those clinics, over 70% offer misleading claims about abortion while about 40% of them promoted abortion pill reversal—a method to supposedly reverse an abortion that isn't backed by science. 
The deceptive ads boosted by these pro-life groups often pop up in the search about abortion clinics, side-tracking women seeking medical support. CCDH found a family of 15,000 search queries—such as "abortion pill," "abortion clinic near me" or "planned parenthood"—for which the fake clinics showed up as results. And somehow, those clinics have defied Google's existing policies governing abortion clinics in search results and manage to reach vulnerable users.
When reached for comment, Google did not deny that these ads have appeared on its platform, but it laid out its guidelines.
"We require any organization that wants to advertise to people seeking information about abortion services to be certified and clearly disclose whether they do or do not offer abortions. We do not allow ads promoting abortion reversal treatments and we also prohibit advertisers from misleading people about the services they offer," Google's spokesperson told Fortune in a statement. "We remove or block ads that violate these policies. We know that people come to Google looking for information they can trust during deeply personal moments and are committed to ensuring advertisements on this topic are clear and easily understood."  
If a search query is general and doesn't indicate that a person is looking for abortion services, ads may sometimes fail to show disclosures regarding the services offered, according to Google. But the Mountain View, Calif.-based company said it "reviewed the advertisers" and has taken "enforcement action" against those violating its content policies regarding abortion reversal. 
This isn't the first time the search giant has come under fire for its policies with respect to CPCs. In August, Bloomberg reported that Google Maps queries had misled users looking for abortion services by pointing them in the direction of CPCs. 
"If Google is a pro-science organization, or even just neutral, they would not want to lead people to these places with false advertising that can be harmful to their lives," Allison Cowett, the medical director of Chicago-based Family Planning Associates, told Bloomberg.
Last year, Fortune reported that CPCs were thriving in a well-funded environment and had outnumbered abortion clinics by a ratio of three-to-one across the U.S.
And while Google says it is frequently reviewing and updating its policies surrounding abortion-related ads, many are clearly falling through the cracks and guiding people in the wrong direction. 
Google has 246 million unique users in the U.S., according to online marketing platform Semrush. And over the years, it has built a reputation among users for being a trusted platform for people looking for information about just about anything—medical or not. Women looking for abortion-linked services have also turned to the platform, thinking it to be credible in the information it provides. 
"This represents a failure by Google to be honest with its users and protect them from harm," the CCDH report said.