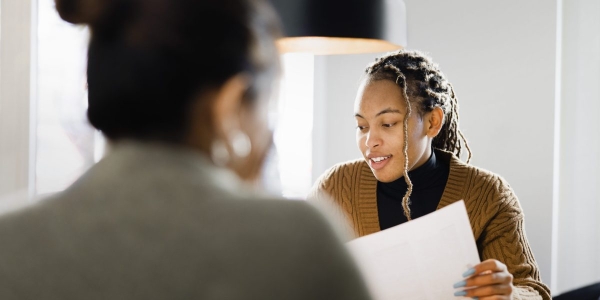 It may be a taboo to return to an ex in the dating world, but not so much in the workplace. Heading back to a former employer, known as boomeranging, is having a moment. 
Boomerang workers have been on the rise over the past three years as more people regretted joining the Great Resignation and companies tried to solve their talent shortage. It's a move that could work for all parties involved—except for the newer employer left in the dust. 
But a new analysis published in the Harvard Business Review that looked at three million employee records across 120-plus "enterprise-sized organizations" between 2019 and 2022 sheds light on three major reasons why employees boomerang, which can help you tell if it's about to happen. 
The first: Employees felt their new organization failed to live up to the promises it made or the expectations it set when it hired them, such as promotion and growth opportunities or a job description that ended up failing to match its day-to-day work. 
"Whether explicit employment terms were not met or employees perceived a violation of their psychological contract (that is, the unspoken, assumed agreements between a worker and employer), employees who felt betrayed by their new organization were particularly likely to return to their old one," HBR wrote. 
The second: Workers simply missed their work besties. The more they maintained strong social ties to their old coworkers, the likelier they were to boomerang. And the third: money, of course. Boomerang employees earn an average of 25% more when they return.
On the employer side, boomerang hires could be just as desirable; they largely already know the ropes, and cost less to recruit than going on a months-long recruiting tear. 
Clearer in hindsight
People have spent the past two years quitting their jobs in droves in search of greener pastures that would offer better pay, flexibility, and more meaningful work. When their new gig fails to deliver on its promises, their last employer may not look so bad in retrospect.
According to a February 2023 study by payroll firm Paychex, 80% of workers who have quit since 2020 regret it. Those who switched industries were also 25% more likely to count themselves as members of the "Great Regret" than those who stayed within their trades.
"We're seeing more and more job seekers prioritizing work-life balance and positive workplace culture above higher compensation," Andrew Crapuchettes, CEO of Idaho-based recruitment agency Red Balloon, told Fortune. "People want to be happy in their work, and that old adage that 'money doesn't buy happiness' is reflected in this survey."
An April 2022 report from software company UKG found that over 40% of Great Resigners were regretful. In fact, 20% of respondents had already boomeranged by the time of the survey.
But employers can work to prevent this by being honest and consistent. Giving candidates a realistic picture of the job has long been recognized as effective in reducing turnover, the researchers wrote in HBR. The same goes for regularly conducting "stay interviews" to help bridge any miscommunication gaps early on.
One big asterisk, though: Boomerang employees, for all their fanfare, should never receive preferential treatment over existing employees.
"Nothing corrodes trust and commitment like seeing a former employee be rehired at a higher wage, while those who stay receive neither compensation adjustments nor career growth opportunities," HBR reads. "Similarly, if employers shower recent hires (who are more likely to boomerang) with retention incentives while overlooking long-term employees, even the most loyal are likely to grow resentful."