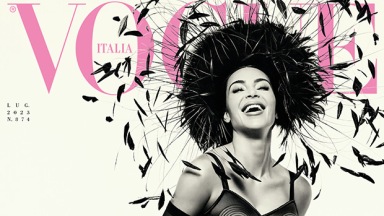 View gallery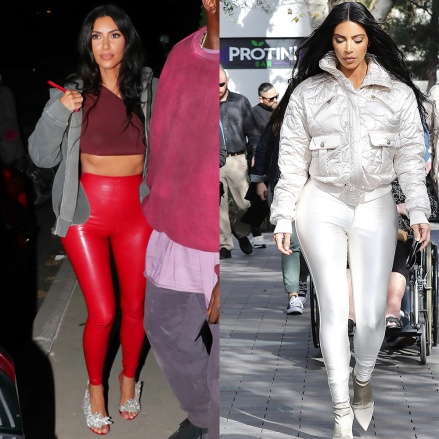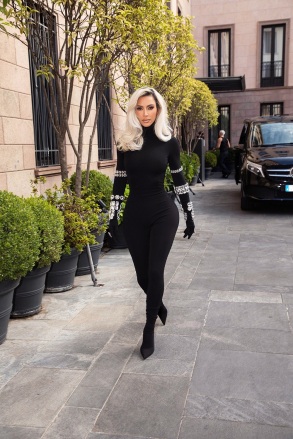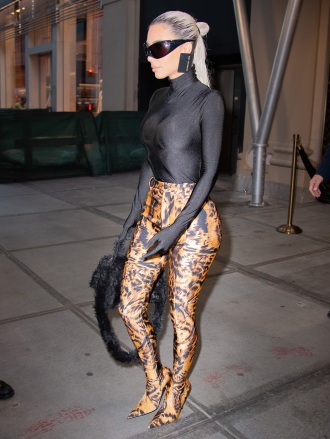 Image Credit: Vogue Italia
Another day, another magazine cover for Kim Kardashian, who looked gorgeous in a sheer black dress on Vogue Italia. The 42-year-old looked fabulous in a tight sheer dress with a cone bra and styled it with a large feather hat.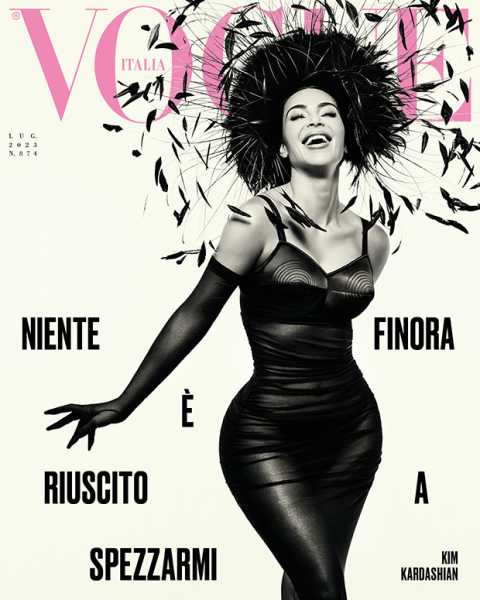 Kim Kardashian looked gorgeous in this sheer black dress on the July cover of 'Vogue Italia.' (Vogue Italia)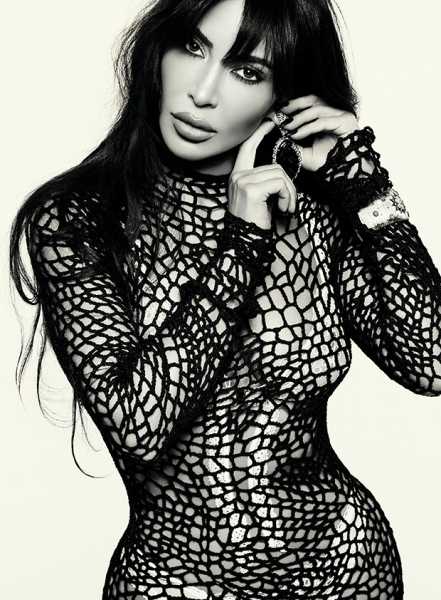 Kim rocked this sheer black Versace dress for the shoot. (Vogue Italia)
On the cover, which was shot in black and white, Kim smiled from ear to ear while wearing the sheer dress that put her tiny waist and toned abs on full display. She styled the dress with a pair of matching sheer gloves and a large black hat that had long feathers sticking out of it.
View Related Gallery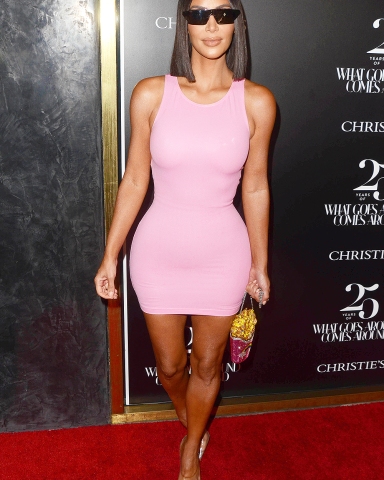 Kim Kardashian What Goes Around Comes Around party, Los Angeles, USA – 21 Aug 2018 21 Aug 2018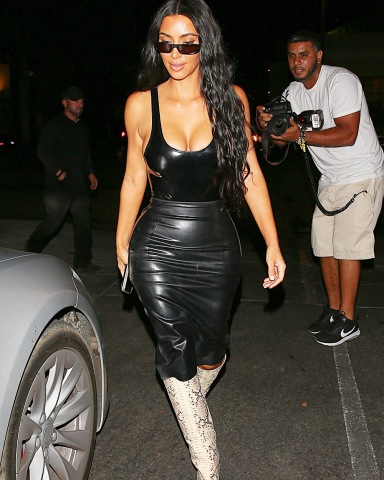 Beverly Hills, CA – *EXCLUSIVE* – TV personality Kim Kardashian and her hubby Kanye West were spotted leaving Matsuhisa after enjoying a sushi dinner with with friends in Beverly Hills. Pictured: Kim Kardashian BACKGRID USA 7 AUGUST 2018 USA: +1 310 798 9111 / [email protected] UK: +44 208 344 2007 / [email protected] *UK Clients – Pictures Containing Children Please Pixelate Face Prior To Publication*
In one photo, Kim rocked this see-through knit dress with a white bra beneath. (Vogue Italia)
In another stunning photo, Kim rocked a completely see-through black Versace wool crochet dress with a tiny triangle bra and tulle slip from Intimissimi underneath and she accessorized with Buccellati jewels. Another sheer outfit was Kim's sparkly black fishnet dress with long fringe details on the skirt styled with a white lacy bra beneath.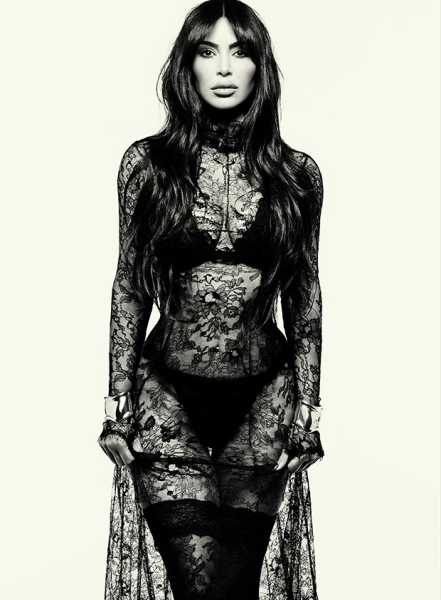 Kim slayed in this sheer black lace dress. (Vogue Italia)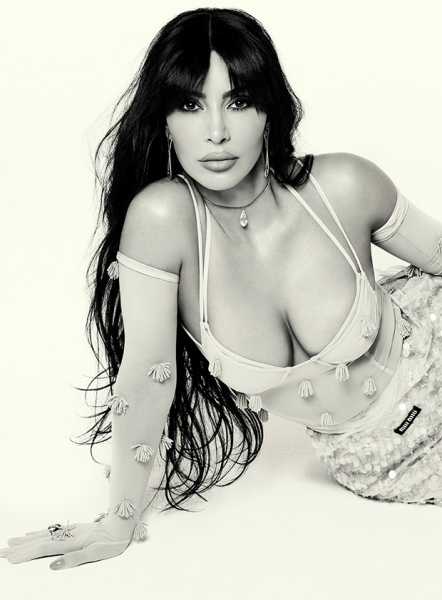 Kim rocked a plunging sheer top with a sequin Miu Miu skirt. (Vogue Italia)
As if Kim's outfits couldn't get any sexier, she rocked a sheer black lace dress with long sleeves and a turtleneck with a black bra and matching black thong beneath. The triangle bra showed off ample cleavage and she rocked lace over-the-knee socks underneath.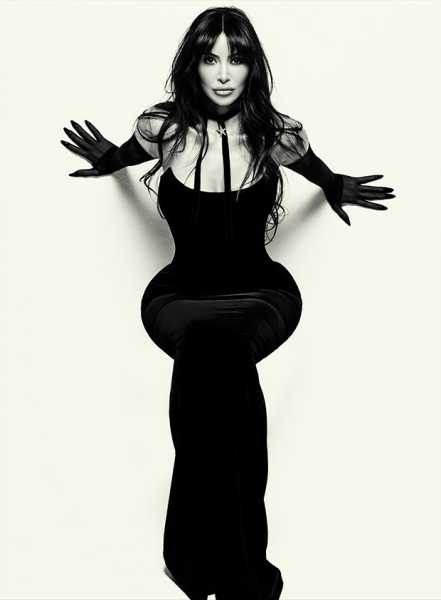 Kim looked gorgeous in this tight black velvet dress. (Vogue Italia)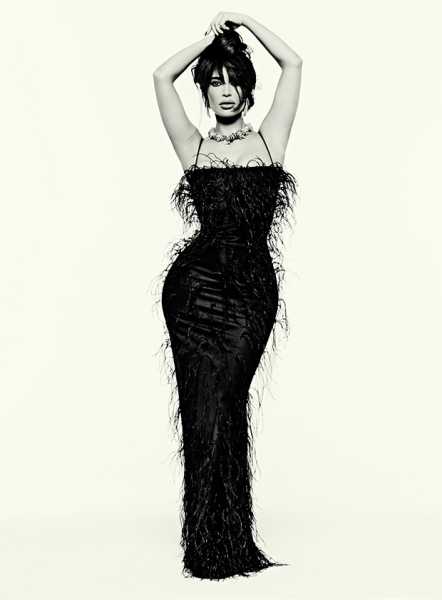 Kim looked beautiful in this fringed dress. (Vogue Italia)
Another outfit from the shoot was a skintight black velvet dress with a caged neckline styled with matching gloves while a sheer black dress covered in metallic feathers was another outfit. One of our favorite ensembles from the shoot was her plunging sheer white top with tiny beaded fringe details all over it. The top was super low-cut putting her ample cleavage on full display and she tucked the shirt into a high-waisted sequin Miu Miu skirt. A pair of matching sheer gloves, dangling earrings, and a choker necklace tied her look together.
Click to Subscribe to Get Our Free HollywoodLife Daily Newsletter to get the hottest celeb news.
Sourse: hollywoodlife.com