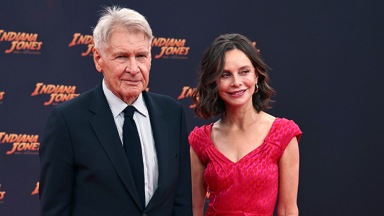 View gallery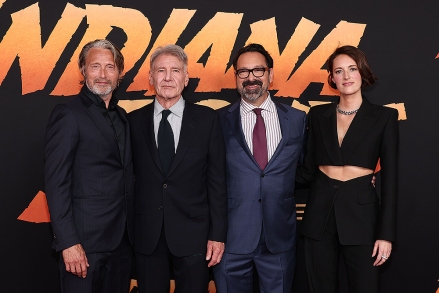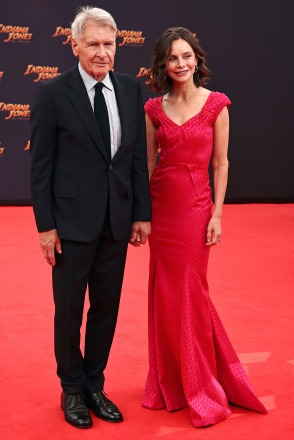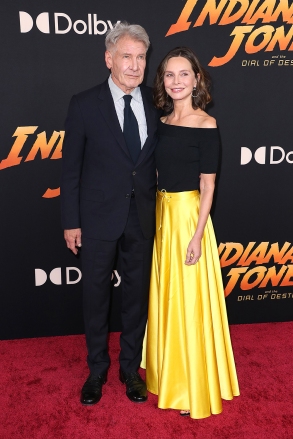 Image Credit: CLEMENS BILAN/EPA-EFE/Shutterstock
Forever smitten! While Harrison Ford, 80, attended the premiere of Indiana Jones and the Dial of Destiny in Germany on Jun. 22, the film's star made sure to get cozy with his wife, Calista Flockhart, 58! Not only did the lovebirds hold hands on the red carpet, but they also got nose-to-nose and shared a sweet moment in front of the cameras. Harrison, for his part, looked dapper in a classic black suit complete with a pinstriped shirt. Meanwhile, Calista sizzled in a fiery red gown with a textured design.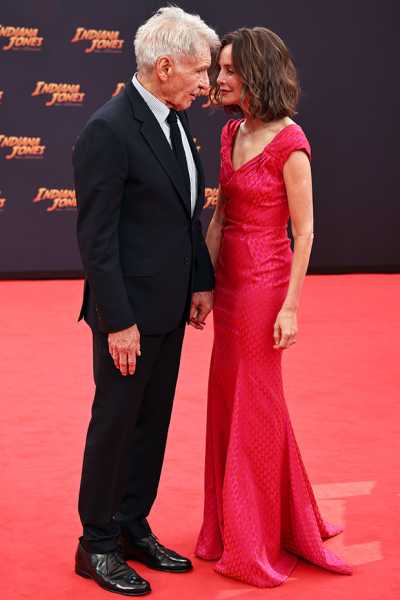 Harrison Ford & his wife, Calista Flockhart, got cozy on the red carpet at the 'Indiana Jones 5' premiere in Germany. (CLEMENS BILAN/EPA-EFE/Shutterstock)
While at the premiere, the 80-year-old made sure to pose with some of his co-stars, including Phoebe Waller-Bridge, 37. The two actors posed side-by-side and appeared in good spirits as they were both smiling. The Fleabag alum rocked a sexy low-cut black velvet dress that she paired with open-toe black heels. Phoebe added a pop of color to her ensemble with a bold red lip and opted to comb her brunette tresses back. Others on the red carpet that evening included their co-stars Mads Mikkelsen and Thomas Kretschmann.
Calista and her husband's date night at the premiere in Germany comes one week after they appeared at the Los Angeles premiere on Jun. 14. The father-of-five that night seemingly rocked a similar look with a black suit and striped shirt. His better half, however, rocked a chic black-and-yellow gown with an off-shoulder design. The 58-year-old completed the bright look with gold hoop earrings and black open-toe heels. During that outing, Harrison and his leading lady put on another display of PDA while they walked hand-in-hand on the red carpet.
Harrison Ford & Calista Flockhart held hands on the red carpet at the premiere in Germany. (CLEMENS BILAN/EPA-EFE/Shutterstock)
The fifth installment of the Indiana Jones film franchise is set to premiere on Jun. 30 and will see Harrison reprise his role as the beloved Indiana Jones. Phoebe will play the role of Helena Shaw, Indiana's goddaughter who has a knack for adventure like Harrison's character. Helena then goes on a high-risk pursuit to find a mysterious dial that can "change the course of history." They end up fighting against Mads' character, Jürgen Voller, who is a former Nazi working for NASA. The first film in the franchise, Raiders of the Lost Ark, premiered in 1981 with two more films throughout the 1980s. It has now been 15 years since the fourth movie, Indiana Jones and the Kingdom of the Crystal Skull, premiered.
Most recently, Harrison spoke with Esquire on May 31 to talk about making another Indiana Jones film in his eighties and his thoughts on parenting. "I wanted an ambitious movie to be the last one," he explained to the outlet. "And I don't mean that we didn't make ambitious movies before—they were ambitious in many different ways. But not necessarily as ambitious with the character as I wanted the last one to be." More so, Harrison noted that his success hindered his ability to be the best father that he could be. "I can tell you this: If I'd been less successful, I'd probably be a better parent," he said. "I accept my flaws and my failures—I don't accept them, I own them. And certainly the more constant gardener is the better parent, and I've been out of town, up my own a**, for most of my life."
Click to Subscribe to Get Our Free HollywoodLife Daily Newsletter to get the hottest celeb news.
View Related Gallery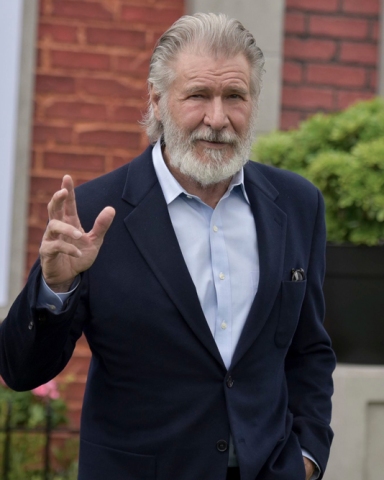 Harrison Ford attends the LA Premiere of "The Secret Life of Pets 2" at the Regency Village Theatre, in Los Angeles LA Premiere of "The Secret Life of Pets 2", Los Angeles, USA – 02 Jun 2019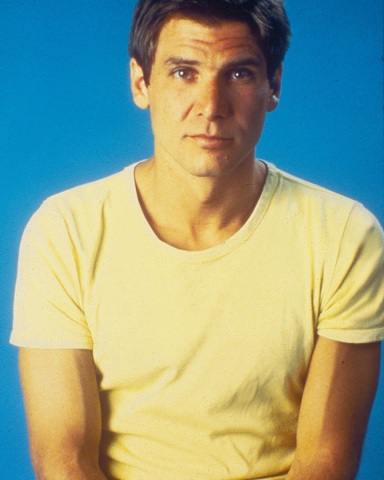 Editorial use only. No book cover usage. Mandatory Credit: Photo by Moviestore/Shutterstock (1582844a) Harrison Ford Film and Television
Sourse: hollywoodlife.com