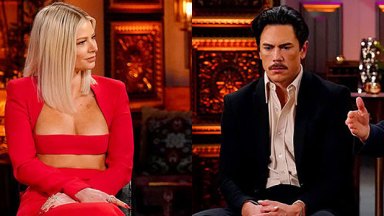 View gallery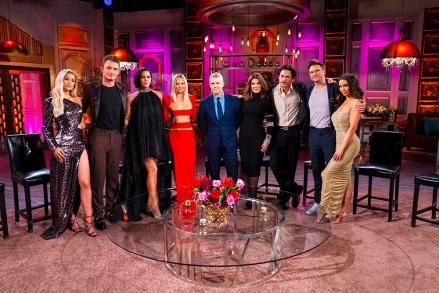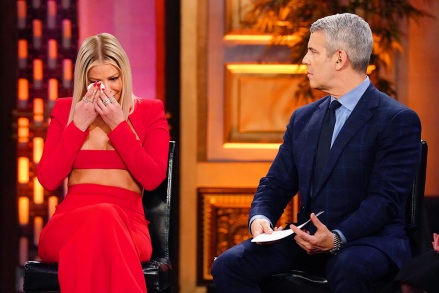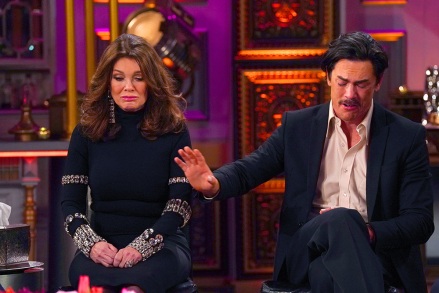 Image Credit: Bravo
Tom Sandoval, 40, left class out of the equation by dissing sex with ex-girlfriend Ariana Madix during the emotionally charged conclusion to the Vanderpump Rules season 10 reunion. And fans were livid, taking to social media to slam the reality star for his comment. During a clip you can see below, cast members bickered over who Tom might have had sex with after cheating on Ariana with Raquel Leviss. "You know who he did sleep with after him and Raquel started sleeping together," Ariana began. "Me." "Yeah, she kept her t-shirt on, it was really hot." Sandoval deadpanned.
View this post on Instagram
The room subsequently erupted into profanities, and host Andy Cohen physically cringed. Lala Kent hurled an obscenity directly at Tom, and Ariana commented matter-of-factly, "he's disgusting," to which several cast members readily agreed and echoed the comment. "This is your future, Raquel!" shouted Lala at a stunned Raquel. "I just want you to know. He's gonna talk like this to you, too. Just so you know!"
View Related Gallery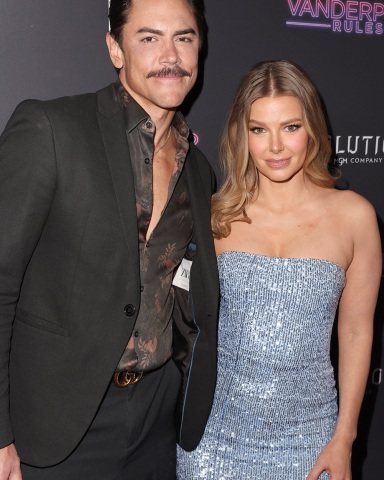 Tom Sandoval and Ariana Madix 'Vanderpump Rules' TV Series premeire, Los Angeles, California, USA – 07 Feb 2023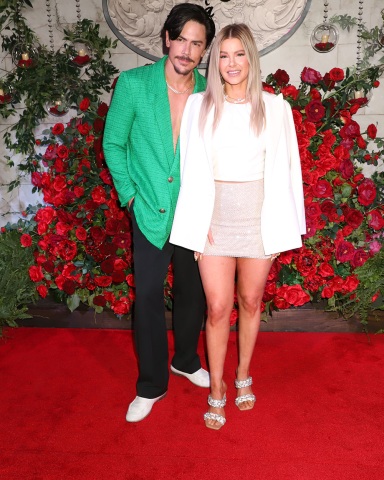 Tom Sandoval, Ariana Madix 'Vanderpump A Paris' Celebrates Grand Opening, Las Vegas, USA – 21 Apr 2022
Sandoval's comments enraged fans as much as it did his own co-stars, and they took to the clip's comments thread to react. "I just do not understand how this man has convinced this many women to sleep with him," wrote a follower, while another remarked, "Ok but HOW is anyone even attracted to him tho ?????"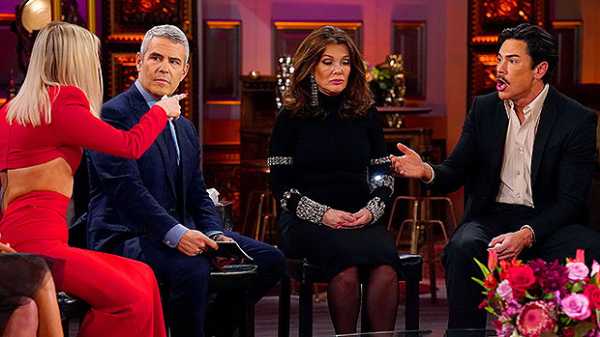 The cast of 'Vanderpump Rules' erupts over shocking comments by Tom Sandoval. (Bravo)
"This from a guy who looks like The Pringles tater chip man," quipped a third. "Who does he think he is ?? Hasn't he attempted to humiliate her enough ?! I'm so glad everyone attacked him for this!" exclaimed a fourth. Several followers were dismayed that Sandoval seemed to apologize only to pal Tom Schwartz , who doubled over after the comment and covered his face.
"He says sorry to Schwartz of all people lol," commented a fan, with another writing, "Why does he always only apologize to Schwartz ??? He is next level." Several simply called Sandoval "gross" in their outraged comments.
Andy had previously hinted at the shocking moment. "There is something that Tom Sandoval says tonight on the Vanderpump Rules reunion that is going to upset every woman in America," he said during an episode of his SiriusXM show Andy Cohen Live earlier in the day.
Tom and Raquel's illicit affair erupted in early March, and amid the drama, Ariana and Tom split after 9 years together. Raquel and Tom subsequently went their separate ways in May, as well.
Click to Subscribe to Get Our Free HollywoodLife Daily Newsletter to get the hottest celeb news.
Sourse: hollywoodlife.com