The Masked Singer is cranking up the color with Trolls Night on November 15. In this exclusive preview, Poppy and Branch make a surprise appearance to help the panelists with a clue about the Anteater. They stumble upon a plaque that reads "Hall of Fame" as Anteater stands on stage with Nick Cannon.
"I guess the trolls just might know something about the Hall of Fame," Anteater says. This clue has Robin Thicke and Ken Jeong wondering about what hall of fame the Anteater is referencing. Could be the Hollywood Walk of Fame or the Rock & Roll Hall of Fame.
For his Masked Singer debut, Anteater performed "Walking in Memphis" by Marc Cohn. He then had to face off against Hibiscus in the Smackdown round. They sang "Hey Mickey" by Toni Basil, and Anteater was able to best Hibiscus with this performance and move on to the next episode.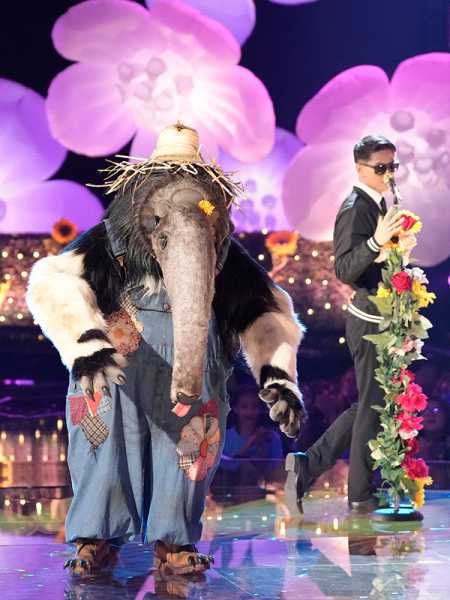 Anteater during the November 15 episode. (FOX)
The masked celebs will be performing to boy band chart-toppers during the November 15 episode to celebrate the release of Trolls Band Together. Cuddle Monster, Donut, and Candelabra will also be taking the stage to perform. In addition to helping with the clues, Poppy and Branch will be performing at the start of the show. The final wildcard of season 10 will be taking the stage during Trolls Night.
Trolls Band Together, out November 17, is the latest film in the wildly successful Trolls franchise. Anna Kendrick and Justin Timberlake are back as the voices of Poppy and Branch. The movie blessed us with a new NSYNC song called "Better Place." The track is the boy band's first song together in 22 years.
The Masked Singer season 10 has unmasked some amazing celebs since the season kicked off. Demi Lovato started the season off strong as Anonymous. Other reveals have included Tom Sandoval as Diver, Tyler Posey as Hawk, and Luann de Lesseps as Hibiscus. The Masked Singer airs Wednesdays at 8 p.m. on FOX.
View Related Gallery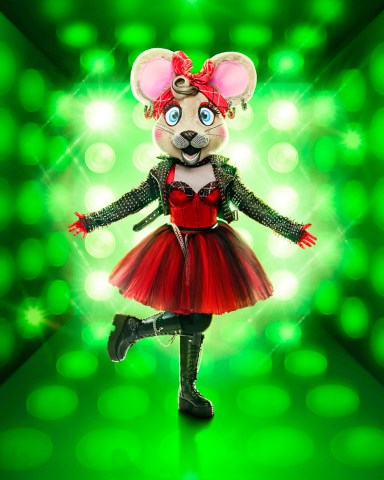 THE MASKED SINGER: Anonymouse. CR: Michael Becker / FOX. ©2023 FOX Media LLC.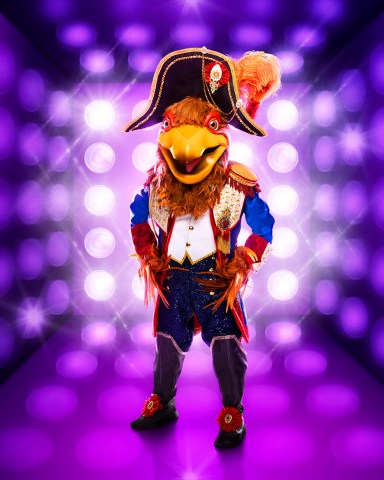 THE MASKED SINGER: Royal Hen. CR: Michael Becker / FOX. ©2023 FOX Media LLC.
Sourse: hollywoodlife.com