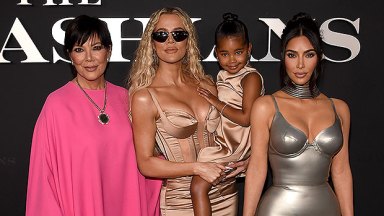 View gallery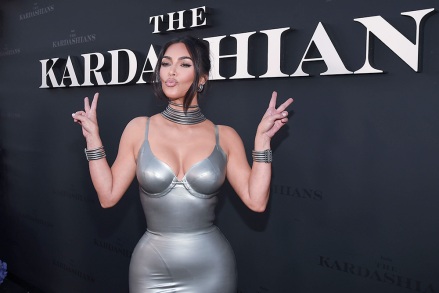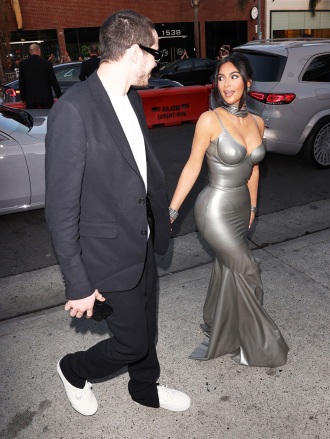 Image Credit: Frank Micelotta/PictureGroup for Hulu/Shutterstock
Love it or not, The Kardashians on Hulu is going to keep on filming! While chatting at Hulu's FYC event on Jun. 6, the show's EP, Danielle King, revealed how many more seasons of the show fans can expect. Danielle revealed, via Deadline, that the show will keep going until "North's marriage", in reference to Kim Kardashian's nine-year-old daughter. More so, although Season 3 just premiered on May 25, the EP said that they are already filming the next season and it's going "great."
Kris Jenner, Khloe & Kim Kardashian at the premiere of 'The Kardashians' in Apr. 2022. (Frank Micelotta/PictureGroup for Hulu/Shutterstock)
Later, fellow EP, Ben Winston, shared that the show's fans can expect several more seasons involving the famous Kar-Jenner family. "We feel very fortunate that Disney picked us up for Season 5 and Season 6. We feel great about that," he said earlier this week. Since the series is a reality show based on the family's real lives, Ben noted it's hard to predict what to expect in the coming seasons. "It's actually a really hard show to say how it's going to evolve. Because where we've got to be really smart is we've got to change as they change," he explained.
View Related Gallery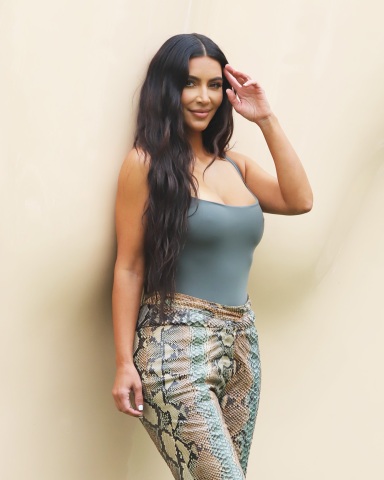 <a href="https://hollywoodlife.com/celeb/kim-kardashian/">Kim Kardashian</a> has given her closet a full makeover since her split from Kanye West. The 'Keeping Up with the Kardashians' star used to let her ex-husband do all her styling, but after filing for divorce in Feb. 2021, Kim started to embrace her own sexy looks. Since she was declared <a href="https://hollywoodlife.com/2022/03/02/kim-kardashian-legally-single-status-court-ruling-kanye-west-divorce/">"legally single"</a> in Mar. 2022, the star has been rocking some truly striking ensembles. And now that she's with Pete Davidson, there are plenty of date-night outfits to put on display. The star has even opened up about <a href="https://hollywoodlife.com/2022/03/14/kanye-west-kim-kardashian-career-over-kardashians-trailer/">the influence Kanye</a> used to have on her fashion, admitting "I got to a point where I would ask him for advice for everything, down to what I wear." In the same 'Kardashians' episode, she also confessed that fashion was 'the last thing [Kanye & I] had really in common." Here, Kim shows off her signature style in a Skims look. She teamed the Body Basics' "Square Neck Bodysuit" with python print pants from the Gucci by Tom Ford collection as she handed out ice cream at her SKIMS pop-up event at The Grove in Los Angeles on April 7, 2021. We've compiled even more of Kim's best looks as an independent woman. From leather ensembles to THOSE Balenciaga gloves, Kim's style has only gotten better since she split from Kanye.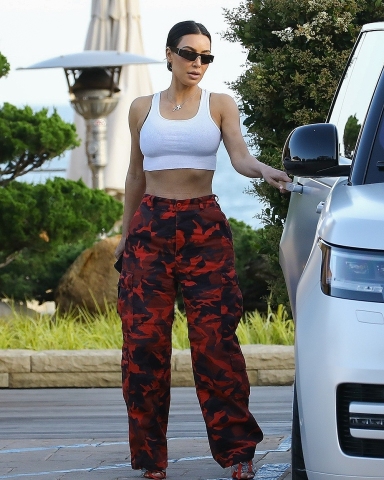 Malibu, CA – *EXCLUSIVE* – Kim Kardashian returns to her car after dinner with an animated North West and friends at Nobu Restaurant in Malibu. Pictured: Kim Kardashian BACKGRID USA 2 JUNE 2023 USA: +1 310 798 9111 / [email protected] UK: +44 208 344 2007 / [email protected] *UK Clients – Pictures Containing Children Please Pixelate Face Prior To Publication*
Kris Jenner, 67, and her family dominated the E! network for over 20 seasons with their previous show, Keeping Up with the Kardashians. The former reality series came to a close in Jun. 2021, however, it wasn't long until the family returned to TV and released Season 1 of The Kardashians in Apr. 2022. "I think that we made a real significant step forward when we launched this show on Hulu," Ben added of the new series. "It just felt elevated and it felt more befitting of where the family were and who they are as these successful, powerful, brilliant women who still resonated with an audience because of this tight bond with the family unit. And I think it will continue to evolve."
What surprised Danielle, who spends almost every day filming with the family, is how relatable they are. "They have a global presence it's like, 'Oh, the Kardashians.' But I think when you really get to know them and you spend time with them, which I do every single day, what I'm surprised by, and delightfully so, is just the commonality, the things that we have in common," she gushed. "These are ordinary women with extraordinary stories."
Later, Khloe Kardashian, 38, and her sister, Kourtney Kardashian, 44, who are both EPs on the show, shared some of their thoughts on Season 3. "This is when you and Kim… Oh my god, I now have to hear on our family group chat about these two for the next four months," she explained of Kim and Kourt's feud this season. When the 44-year-old Lemme founder explained that she "removed" herself from the family group chat, Khloe was quick to say she added her back. "I said, 'You're actually going to sit here, you're going to listen to all of us.' So I added her back to four chats and she keeps going, 'How am I back in this chat?'", the 38-year-old said at the Hulu event. The latest episode of The Kardashians will premiere on Hulu on Jun. 8.
Click to Subscribe to Get Our Free HollywoodLife Daily Newsletter to get the hottest celeb news.
Sourse: hollywoodlife.com