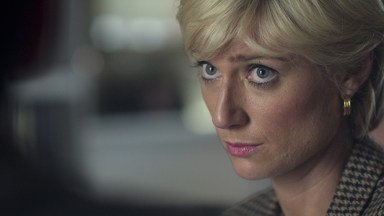 Image Credit: Netflix
"Don't really understand how I ended up here. Dashing around and losing sight of myself in the process. I think that's been the story of my whole life," Princess Diana (Elizabeth Debicki) says in the opening moments of The Crown season 6 trailer, which dropped on October 26.
The final season begins as Princess Diana and Dodi Fayed's relationship blossoms. However, the press is following their every move. The royal family notices how Princess Diana is getting hounded by the paparazzi. "All one wants is for that girl to find peace," Queen Elizabeth II (Imelda Staunton) says.
At one point, young Prince William (Rufus Kampa) asks his mother if she's okay. Dodi eventually asks Diana to go to Paris. Everyone knows the tragedy that will befall them when they get there. The trailer shows Diana and Dodi (Khalid Abdalla) getting into their car, which will crash in a Paris tunnel after being chased by paparazzi.
Season 6 examines how Princess Diana's death in 1997 shocked the world and the royal family. When the Queen remains silent about the tragedy, she's faced with unprecedented criticism. She asks Prince Charles (Dominic West) what her people want from her. "For you to be the mother to the nation," an emotional Charles says.
He adds, "You've seen the images on the television. Diana gave people what they needed. All over the world, in their thousands. And they adored her for it." During a phone call, Prince Charles appears to learn about Diana's death. "This is gonna be the biggest thing that any of us has ever seen."
The Crown season 6 will be split into two parts. The first 4 episodes will drop on November 16, and Part 2 will be released on December 14. Part 1 of the final season starts with Princess Diana and Prince Charles embracing their first summer as a divorced couple. Their sons, Prince William and Prince Harry, face two different worlds with their parents.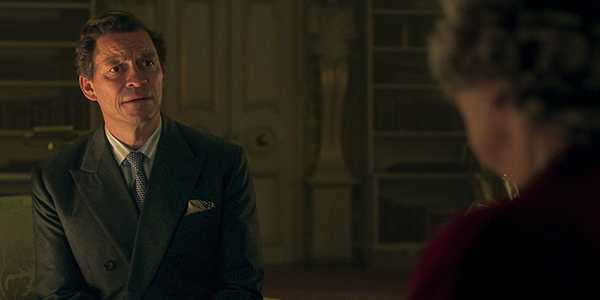 Prince Charles and Queen Elizabeth II in 'The Crown.' (Netflix)
According to the official synopsis, Diana "longs to return to see her boys, who are back in Balmoral. A diversion to Paris sees matters come to a head – against the backdrop of an intensified and aggressive media pursuit." After Diana and Dodi's fatal car accident, the tragedy sends "shockwaves resonating through the Palace, Al Fayed is also processing the loss of his cherished son. Hoping that the news will bring him and the Royal Family together in shared grief; he instead finds himself increasingly shunned."
Sourse: hollywoodlife.com