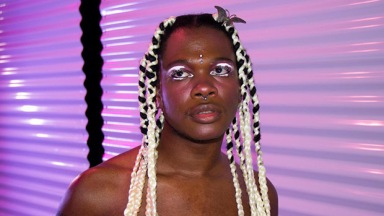 View gallery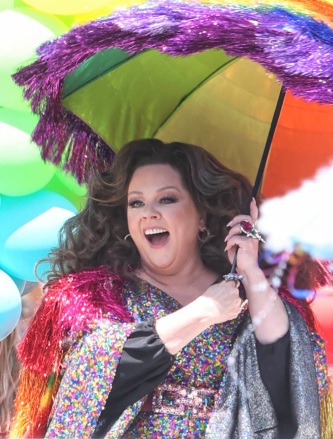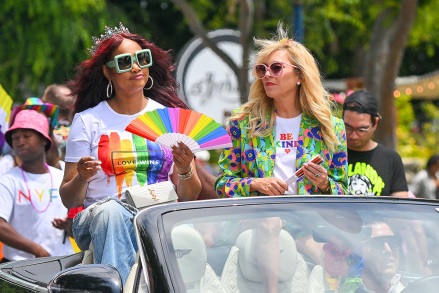 Image Credit: Shore Fire Media
It's Pride Month! Throughout June, HollywoodLife is celebrating with The Sound Of Pride, where celebs and stars of the LBGTQ+ community pick songs for the ultimate 2023 Pride Month playlist. It's the perfect soundtrack to planning your Pride party, researching how to protect LGBTQ+ rights, or reading about the history of Pride Month. Shamir stops by this time, right on the heels of announcing he will make his Kill Rock Stars debut with his new album, Homo Anxietatem.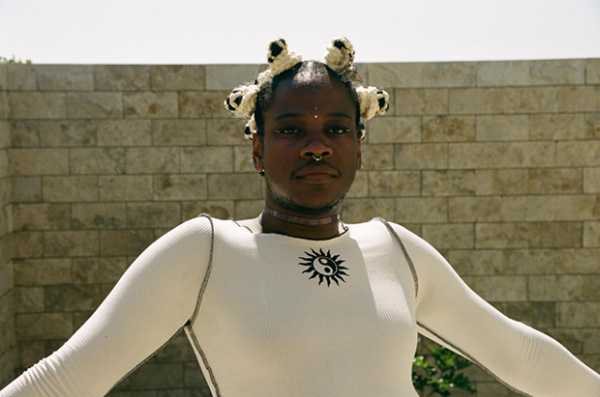 (Matthew James-Wilson)
The highly prolific, nonbinary multi-hyphenate Shamir continues the momentum he established since his big-bang breakthrough with "On The Regular." In August, Shamir (he/him/she/her) will release Homo Anxieatem on Kill Rock Stars, the legendary record label that has been home to Bikini Kill, Elliott Smith, Sleater-Kinney, Deerhoof, Thao Nguyen, The Thermals, Linda Perry, and more. Earlier in the year, the label reissued his self-released/self-produced album, Hope. To give fans a taste of his upcoming debut for the label, Shamir released "Oversized Sweater," a song (and corresponding video) that celebrates Sharmir's sound and inspirations.
"The first quarter of 2020 before lockdown, I felt a lot of anxiety," Shamir said about the first single off of Homo Anxieatem (Latin for "anxious man"). "I was fresh out of the psych ward and had quit smoking weed and cigarettes cold turkey. I spent the first couple of months of 2020 knitting this huge baby blue sweater. It's basically a wearable security blanket that I used to channel all my anxiety into."
Homo Anxieatem is Shamir's ninth album, following 2022's Heterosexuality, a record Pitchfork noted was "a powerful alternative to the zero-calorie pride anthems that pepper the pop charts every June."
Shamir spoke about his own gender identity with DMY in 2015, particularly how he doesn't like to "identify strictly as a male, [and] I don't like to identify as a female." Shamir also doesn't have a preferred pronoun, though, at the time, he gravitated towards 'he.'"
"I don't like 'they' though, because I'm just one person. I know that 'they' is the neutral term now, but I don't prefer it. I'm just like, 'You can call me 'he,' 'she,' whatever, but 'they' is kind of weird. It's fine if you use 'they,' but I just find it funny because that's, like, multiple people, and I'm only one person!"
Get to know about the multitude that is Shamir with his picks for The Sound of Pride.
Kitchens of Distinction
"I've mentioned Kitchens of Distinction in so many Pride pieces because they just mean so much to me. It was such a revelation finding a band in the 80s and 90s that played beautiful shoegaze with a queer frontman writing about his experiences. They're one of my absolute favorite bands, but they also fill me with lots of Pride."
Editor's Note: Shamir didn't suggest a single song, so we will include "Quick As Rainbows" in the playlist.
Willi Carlisle, "Life on the Fence"
"I almost cried the first time I heard this gorgeous song. Growing up as a queer folk and country lover, I never thought there would be prominent queer singers in the genre in my lifetime. When I think about how diverse Americana has become, I can't help but feel immense pride."
Hayley Kiyoko, Citrine EP
I've been revisiting this EP by Hayley Kiyoko. It has no skips. I used to wash the hell out of this EP back in 2016, I even saw her live that year as well. It still sounds and feels just as good today as it did seven years ago.
Editor's Note: We will include "Ease My Mind" in the playlist since everyone's mind needs easing today. Still, listen to the whole thing. Total banger.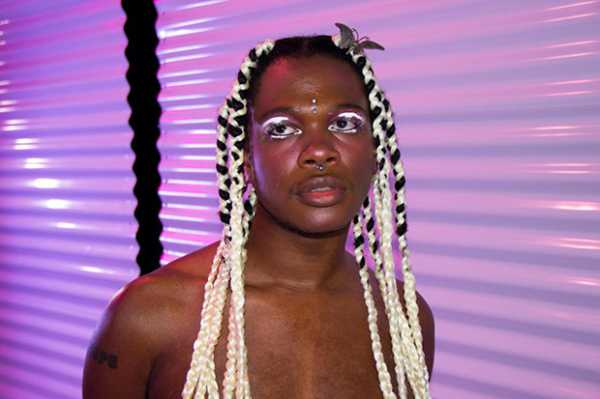 Shamir (Shore Fire Media)
How does this year's celebration feel when compared to last year's?
I'm not sure since I haven't celebrated yet, but playing Tacoma Pride last year was really fun!
Pride is a time to celebrate unsung heroes. Is there anyone you'd like to see get some more of the spotlight?
I think Sizzy Rocket is the greatest Popstar of our generation.
Do you have a memory of Pride Months past that you'd like to share?
I guess when I played and celebrated my first Pride back in 2016 for LA Pride. It was such a joyous experience and the perfect first pride experience!
What do you have planned for June (and the rest of 2023?)
I have a couple of shows, including NYC Pride which is my first time playing and attending as well, so I'm excited.
Do you have a Pride 2023 message to share?
Have fun and be safe!
Keep reading HollywoodLife throughout June for more entries in The Sound of Pride and additional Pride Month coverage. And remember — fix your hearts or die!
Click to Subscribe to Get Our Free HollywoodLife Daily Newsletter to get the hottest celeb news.
View Related Gallery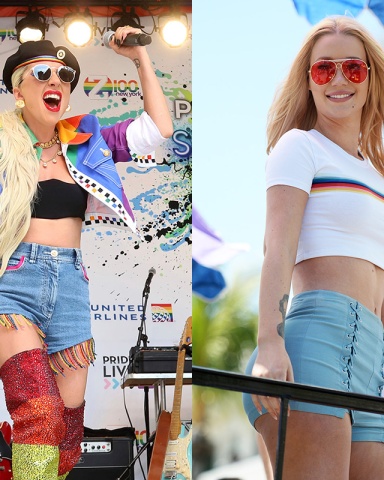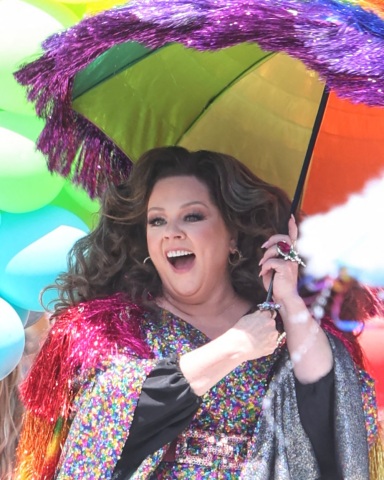 Melissa McCarthy is seen attending the WeHo Pride. 04 Jun 2023 Pictured: Melissa McCarthy. Photo credit: APEX / MEGA TheMegaAgency.com +1 888 505 6342 (Mega Agency TagID: MEGA990976_001.jpg) [Photo via Mega Agency]
Sourse: hollywoodlife.com