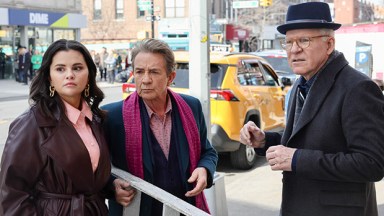 Image Credit: Steve Sands/NewYorkNewswire/Bauer-Griffin/Shutterstock
Hulu's hit comedy series Only Murders in the Building was renewed for a fourth season on the same day that the season 3 finale aired. Now that Selena Gomez, Steve Martin and Martin Short's amateur detectives will be back, viewers want to know when they can stream the upcoming season. Keep reading to find out more about the fourth season of Only Murders in the Building!
When Will 'Only Murders in the Building' Season 4 Be Released?
The show is projected to premiere over the summer of 2024. However, the ongoing SAG-AFTRA strike could impact production unless the union and the AMPTP can reach an agreement this fall. Since the WGA strike is over, though, the Only Murders writers will reunite to work on the script for season 4.
Previous seasons aired throughout the summertime. Season 1 premiered in August 2021, season 2 returned in June 2022 and season 3 started streaming in August 2023.
What Happened During the Season 3 Finale?
Fans-favorite detectives Charles (Steve), Oliver (Martin) and Mabel (Selena) teamed up once again to investigate the mysterious death of Paul Rudd's character, Ben Glenroy — a famous action movie star who was supposed to lead the Broadway production Death Rattle Dazzle. Meryl Streep played Loretta, a struggling actress and Ben's castmate.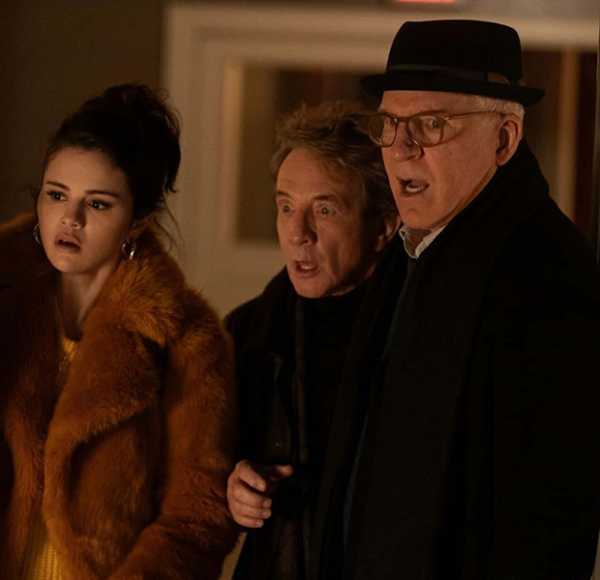 The star-studded show ended by revealing who killed Ben. The play's producer, Cliff, got into a fight with Ben and accidentally killed him by knocking him down an elevator shaft. Cliff's mother, Donna, tried to take the blame to protect her son. She also was revealed to have tried to poison Ben before opening night of the production.
And that wasn't all for the finale! Jane Lynch left audiences on the edge of their seats when her character, Sazz, was shot in the chest. She then tried to spell something out on the floor of Charles' home in her own blood, but the screen quickly cut to black.
Who Is in the Season 4 Cast?
Fans are expecting to see Selena, Martin and Steve return, but many are wondering if Hulu will bring more big-league actors to the funny series. Since Paul and Meryl were effective casting choices, the streaming giant will most likely bring in more celebrities to its fourth season. But is there a chance that the Devil Wears Prada actress and the Friends alum could reprise their roles in season 4?
Showrunner John Hoffman weighed in about the possibility during an interview with The Hollywood Reporter.
"There is no greater hope for me. I love them both, Jesse and Meryl, everyone," John told the publication on Tuesday, October 3. "I mean, for God's sakes, I would bring Paul back if we can. Listen, I would bring everyone back, and that might happen. Victims, killers, they're all able to play in the landscape within this sort of certain narrative ways we can tell our stories."
Sourse: hollywoodlife.com