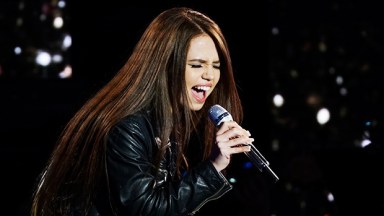 Image Credit: Courtesy of ABC
Mara is auditioning for The Voice season 24.
Mara has been a contestant on both American Idol and AGT.
Mara has a TikTok following.
The Voice loves to nurture young talent. During the season 24 premiere, Mara Justine will be performing for the coaches. At just 21 years old, Mara has been a talented singer on the rise for years now.
So, who is Mara Justine? If you're a fan of reality competition series, you might recognize this singer. HollywoodLife has rounded up 5 key things you need to know about Mara.
View this post on Instagram
Mara Is Auditioning for The Voice Season 24
Mara will be taking The Voice stage during the season 24 premiere. The singer has been hyping up her appearance leading up to the September 25 episode. "My dreams are coming true!!" Mara captioned an Instagram post about The Voice.
Mara Was on American Idol When She Was Just 15 Years Old
Mara auditioned for American Idol season 16. She performed Rihanna's "Love on the Brain" for her audition. She told the judges at the time that it was her "dream to audition" for the show since she was a little girl. Mara made it to the top 14 before she was sent home.
Mara Auditioned for America's Got Talent
Before heading to American Idol, Mara auditioned during season 9 of America's Got Talent. At the time, she was only 11 years old. She made it to AGT's top 12 before being eliminated.
View this post on Instagram
Mara Has Released Her Own Music
Mara released her self-titled EP back in 2015. She has also been successful with her amazing covers that she's posted on YouTube. Her 2020 cover of the Bishop Briggs hit "River" has over 940,000 views.
Mara Has a Large TikTok Following
Mara is in tune with the Gen Z generation and made TikTok a key part of showcasing her vocal skills. The singer has over 486,000 followers on TikTok, and her videos have gotten over 5 million likes. She frequently posts covers of songs. Her cover of "You Know My Name" by Tasha Cobbs Leonard has over 1 million likes!
View Related Gallery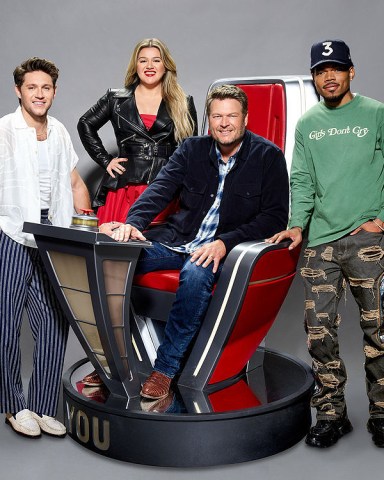 THE VOICE — Season: 23 — Pictured: (l-r) Niall Horan, Kelly Clarkson, Blake Shelton, Chance the Rapper — (Photo by: Art Streiber/NBC)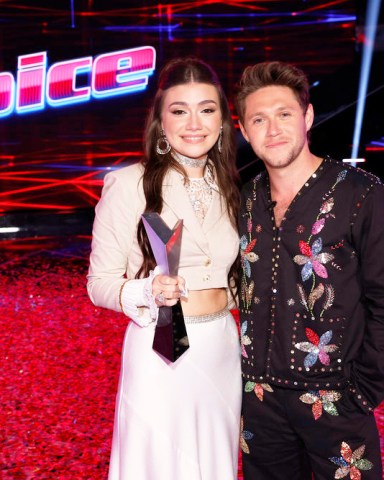 THE VOICE — "Finale, Part 2" Episode 2316B — Pictured: (l-r) Gina Miles, Niall Horan — (Photo by: Trae Patton/NBC)
Sourse: hollywoodlife.com