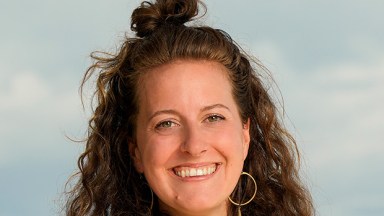 Image Credit: Robert Voets/CBS
Survivor 45 contestant Kendra McQuarrie is a star in the making. The 31-year-old hasn't been hiding her goofy and endearing personality from the cameras or her fellow castaways on the show so far. People seem to be underestimating Kendra which could help her slip by all the way to the end of the game. Make no mistake: Kendra is coming for that $1 million prize!
Here's everything you need to know about Kendra McQuarrie.
Kendra is from Massachusetts.
According to her CBS bio, Kendra is from Haverhill, Massachusetts, but moved to Steamboat Springs, Colorado at the time that she flew to Fiji for Survivor. Kendra's Instagram says that she's currently living in New Mexico.
Kendra is a bartender.
Kendra is using her people skills from bartending to go the distance on Survivor. Michele Fitzgerald was a bartender when she won season 32. Maybe history will be repeated on season 45.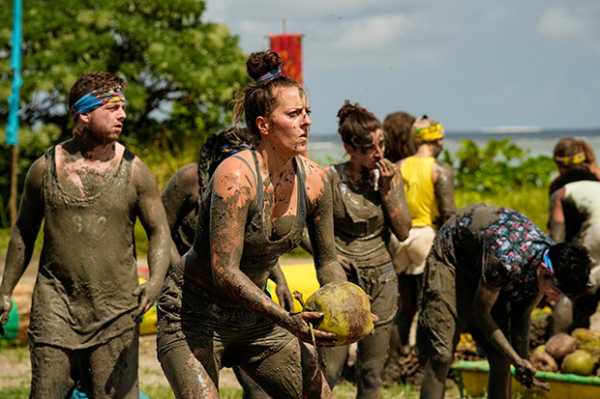 Kendra McQuarrie on 'Survivor 45' (Photo: Robert Voets/CBS)
Kendall left college early.
Kendall decided to leave college early to go build "Earthships" in the middle of the desert. "I was like, 'This is something I have to do.' Everyone thought I was crazy," she said in an interview with Parade. "They're like, 'Kendra, what do you mean? You're gonna go build what? What are these?' It's just a feeling that I get about these adventures that I go on. It's just like, 'This is what I have to do, and nothing's going to stop me.' "
Kendra went on a pilgrimage to Spain.
Kendra was on a pilgrimage in Spain when she learned she was in the running to be on Survivor, she revealed in her interview with Parade. Kendra did her casting interviews at hostels where she was staying with strangers. It didn't take long for her to get the confirmation that she was going on the show.
Kendra loves to travel.
Kendra showcases her thirst for travel on her Instagram. Some of the international destinations she's visited include Portugal, Ireland, Amsterdam, and Paris.
Sourse: hollywoodlife.com