In the list of public scandals Prince Harry has been involved in over the years, there is one that sits at the very top: the time he wore a Nazi uniform as his costume on Halloween in 2005.
The royal, who was 20 years old at the time, has since apologized profusely for his decision, but in his new memoir, Spare, he partially blames his brother, Prince William, and sister-in-law, Catherine, Princess of Wales, for it.
Spare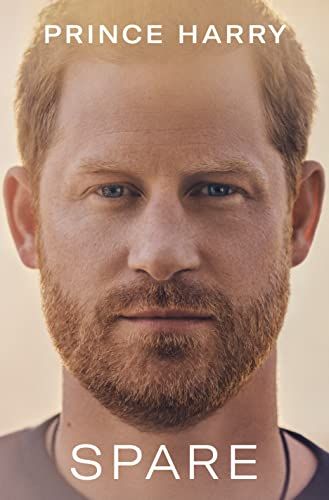 SpareNow 38% Off$22 at Amazon
Per an excerpt obtained by Page Six, Harry recalls that he was debating between dressing as a Nazi or a pilot for the "Native and Colonial"–themed costume party and went to William and Kate for advice.
"I phoned Willy and Kate, asked what they thought. Nazi uniform, they said," Harry allegedly writes, saying he then tried the costume on in front of them. "They both howled. Worse than Willy's leotard outfit! Way more ridiculous! Which, again, was the point."
Harry went with the Nazi look, and soon, a photo of him in a white military shirt and red swastika armband holding a drink and a cigarette made headlines in the British newspapers and around the world.
The incident came two weeks before the 60th anniversary of the liberation of the Auschwitz concentration camp.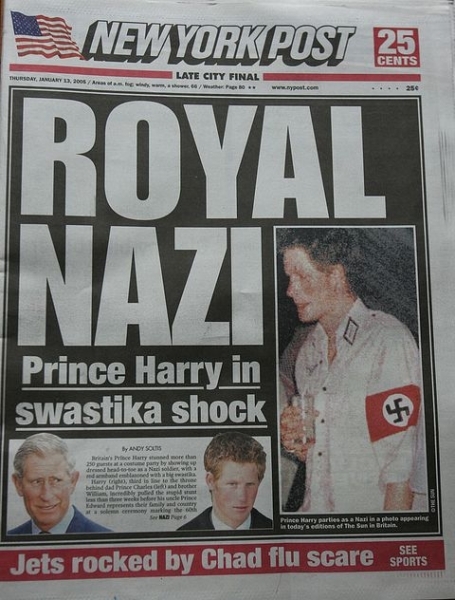 Stephen Chernin//Getty Images
In his and wife Duchess Meghan's Netflix docuseries, Harry & Meghan, the Duke of Sussex calls the decision "one of the biggest mistakes of my life" and admits he "felt so ashamed afterward."
In an attempt to make things right, he says he met with the chief rabbi in London and went to Berlin to speak to a Holocaust survivor.
The royal also says in the doc that over the years, he has become more and more aware of the concept of "unconscious bias" and has done the work to identify it when it's there and educate himself in topics he is not fluent in.
Spare will be released on January 10.